In the brutal heat of the Bok Nal "Dog Eating Days," a Lady Freethinker (LFT) investigator went undercover to capture footage and images of captive dogs sold at what is likely the largest remaining dog meat auction in South Korea: Nakwon Auction House, in the city of Namyangju. People Magazine covered LFT's work:

The name Nakwon refers to "paradise" in the Korean language — but as the haunting photos show, this facility is more nightmare than paradise for the dogs trapped inside the hellish facility.
SIGN: Shut Down S. Korean Dog Meat 'Auction House of Horrors'
LFT's investigator found more than 200 dogs in metal crates and cages; most of them sold within mere hours. Helpless dogs squealed in terror as the auctioneer prodded them with a metal hook. 
The crowd of buyers were purchasing both smaller dogs for consumption and larger breeding dogs, fated to birth the next generation of innocent pups tormented and slaughtered for the cruel meat trade.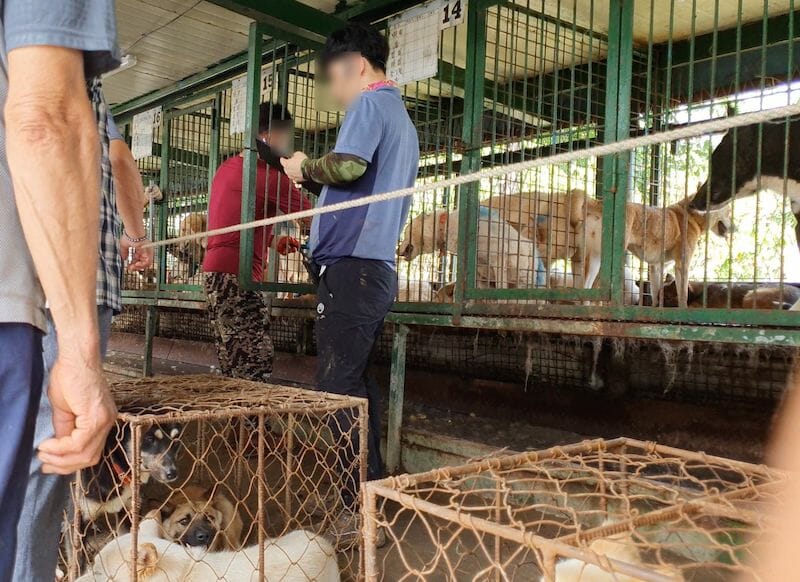 Most major dog meat auction houses in South Korea have closed, with Nakwon believed to be the largest remaining one.  The auction house operates in a residential area and advertises as a dog breeding facility.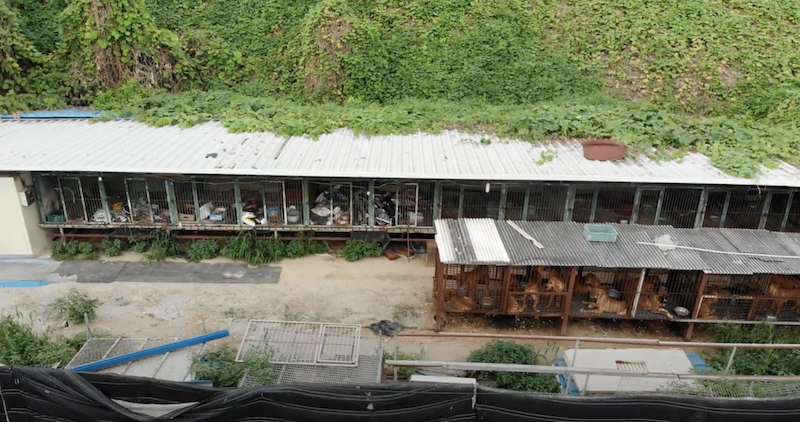 South Korea remains the only country in the world with large-scale, commercial dog meat farms. The trade exists in a legal gray area, but is not explicitly outlawed. Consumer demand is on the decline, however, as younger generations view dogs as family members, not food.
Dog meat farming causes intense suffering for these intelligent and social animals, who are kept in cramped, filthy conditions. Slaughter methods are often highly cruel, with dogs hanged and electrocuted before being butchered. 
Lady Freethinker has been campaigning for an end to the dog meat trade in South Korea for more than 3 years. In partnership with Save Korean Dogs, Lady Freethinker is currently sponsoring 20 taxi ads in the city of Paju saying "Dogs are not food but family."
Sign Lady Freethinker's petition calling on the country's leaders to end the dog and cat meat trade. Our petition has more than 88,000 signatures. Help us reach 100,000 signatures to send the message that dogs are meant to love, not slaughter.