We are transforming the way the world treats animals.
Lady Freethinker is a voice of compassion working to end cruelty to all sentient beings. Together, we are evolving toward a world where human-caused suffering is a thing of the past.
our life-saving campaigns covered by
We are igniting a compassionate movement against animal abuse.

LFT is working to expose and stop animal cruelty through investigative reporting and other media, citizen petitions, and partnerships with rescuers and activists on the ground worldwide. We believe that by changing the norms and policies that allow cruelty, we can end human-caused suffering of all species — from the dogs and cats we call family to the billions of pigs, chickens and cows suffering on factory farms, to the human animals who need our help. We believe that creating systems that protect us all, regardless of species, is the key to building a free and compassionate world for generations to come.
LFT is Changing the World for Animals
Issued by our Urgent Need fund for global animal rescue
Petition signatures collected to end animal abuse
Lady Freethinker Exposes Tigers Whipped and Chained at Thai Zoos
A new Lady Freethinker (LFT) investigation into zoos in Thailand has documented big cats who were tightly chained by their necks to concrete slabs, whipped repeatedly, and had lighter flames forced under their nostrils so the animals would pose in cruel, forced photo opportunities for visitors.
Lady Freethinker Provides Lifesaving Aid to Animals in Ukraine
When war broke out in Ukraine, Lady Freethinker partnered with a Romanian rescue organization to save dogs who were left behind. LFT sponsored the rescue of 19 dogs, as well as the costs of their medical care to date.
Elephants Chained, Wounded, and Forced to Haul Tourists in India
A new investigation by Lady Freethinker reveals widespread abuse to elephants at tourist spots in India, including elephants with heavy chains around their necks and ankles, elephants forced to haul tourists on their backs for "entertainment," and elephants with abscesses – or painful collections of pus.
Lady Freethinker Sponsors Rescue Flight for Homeless Dogs
Lady Freethinker partnered with Beach Dog of Costa Maya to fly 10 neglected and homeless dogs to the United States to be adopted into loving, forever homes.
Lady Freethinker Partners with University of Minnesota Students to Urge School to Ban Cruel Kitten Experiments
For World Week for Animals in Laboratories, Lady Freethinker partnered with students at the University of Minnesota to urge the school to ban cruel experiments on kittens and all animals.
Read About LFT's Latest Victories and Updates
Urge YouTube to remove content promoting or glorifying animal cruelty
Animal cruelty videos are being allowed to spread like wildfire to all corners of the internet as social media platforms such as YouTube, Facebook and TikTok continue to let it happen. We are calling on these social media giants to take action against this horrifying trend of animal abuse videos being permitted online.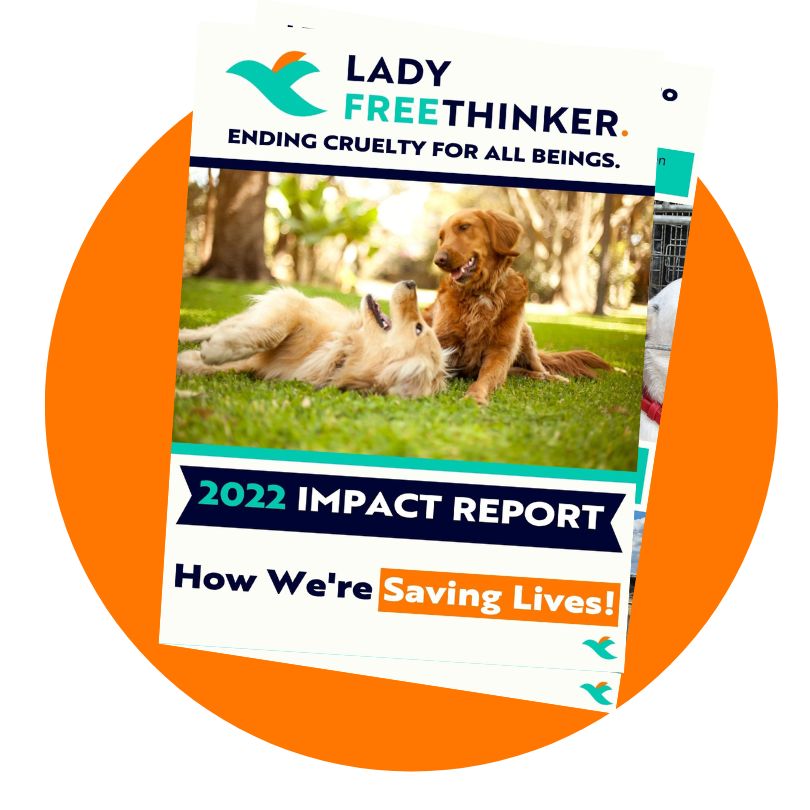 Annual Impact Report.
This has been a monumental year for Lady Freethinker and the fight against animal cruetly – all thanks to you, our compassionaite supporters. Find out more about our successes in the annual impact report below.
Demand Justice for Animals with A Click.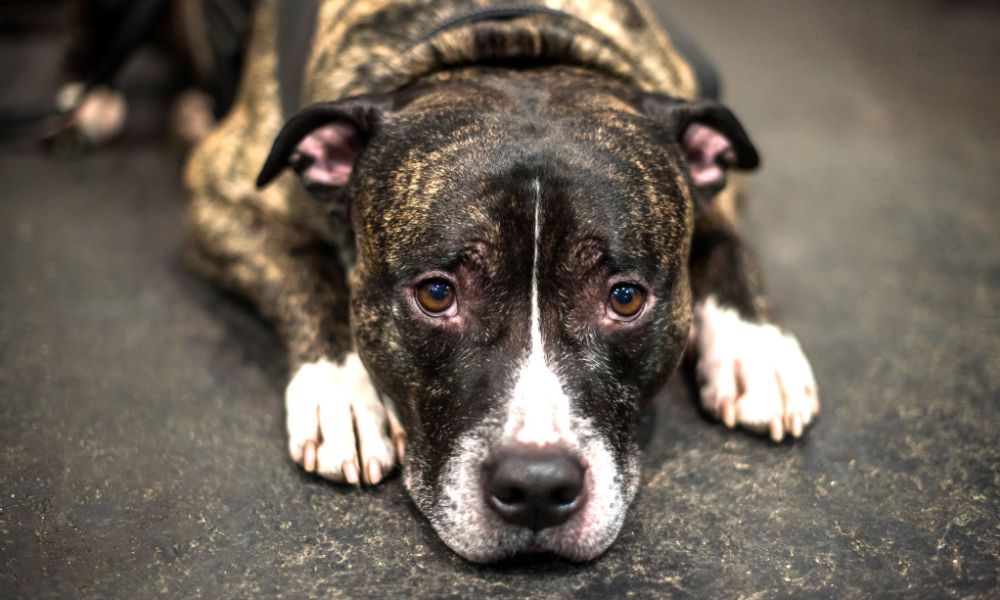 PETITION TARGET: London North Crown Prosecution Services In shocking video footage, a man was seen beating an innocent dog over the head with a metal gardening spade. A neighbor reportedly witnessed this abuse, recorded the horrific incident, and immediately called...
Sign This Petition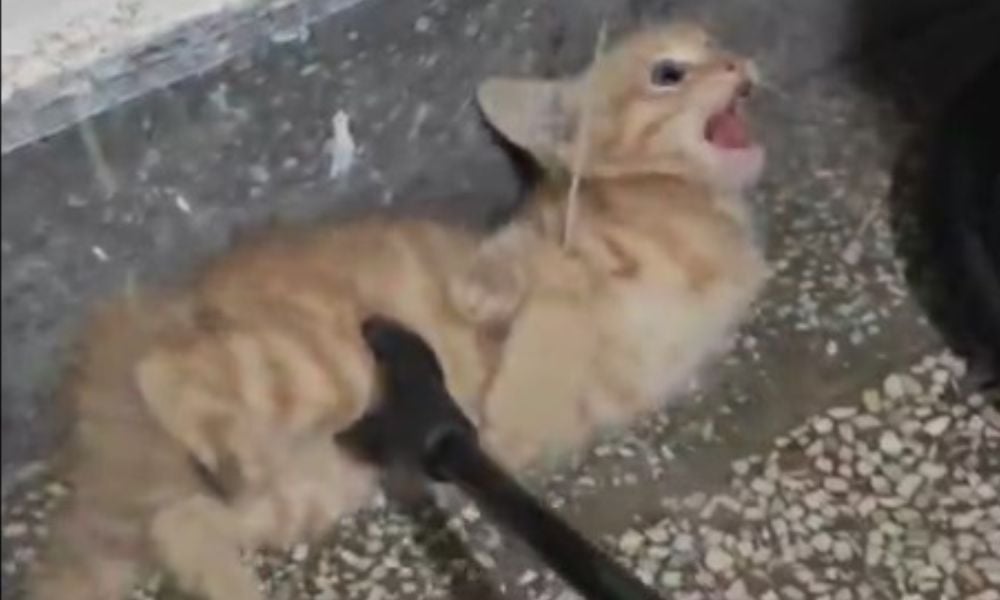 PETITION TARGET: Xie Feng, Ambassador of China to the United States Cats in China are being force fed acid, burned alive, thrown from heights, and doused in boiling water for videos then posted online, according to news reports. Earlier this year, a person in China...
Sign This Petition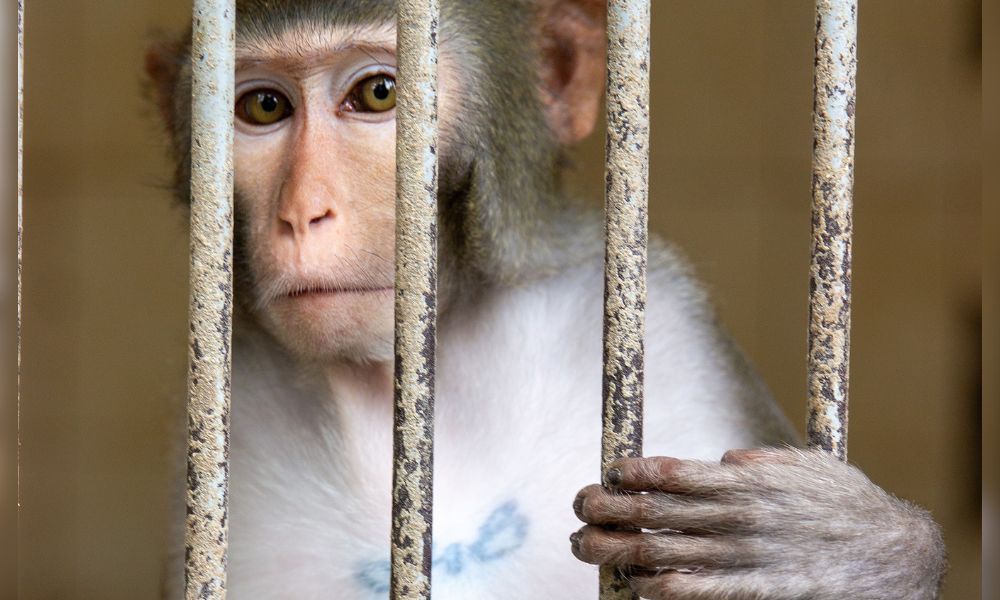 PETITION TARGETS: National Institute on Alcohol Abuse and Alcoholism (NIAAA); University of Mississippi Medical Center Leadership Rhesus monkeys are being forcibly addicted to alcohol —including via tubes invasively anchored into their stomachs — at the University of...
Sign This Petition
Act today!
Lady Freethinker's mission is saving animals, but we can't do it without you.
Whether it's through signing and sharing a petition, supporting our investigations, or becoming a monthly donor, you have the chance to make the world a more compassionate place for animals.
Lady Freethinker is a registered 501(c)(3) nonprofit organization, EIN # 47-4213802. Donations are tax deductible to the fullest extent of the law.