We are transforming the way the world treats animals.
Lady Freethinker is a voice of compassion working to end cruelty to all sentient beings. Together, we are evolving toward a world where human-caused suffering is a thing of the past.
our life-saving campaigns covered by
We are igniting a compassionate movement against animal abuse.

LFT is working to expose and stop animal cruelty through investigative reporting and other media, citizen petitions, and partnerships with rescuers and activists on the ground worldwide. We believe that by changing the norms and policies that allow cruelty, we can end human-caused suffering of all species — from the dogs and cats we call family to the billions of pigs, chickens and cows suffering on factory farms, to the human animals who need our help. We believe that creating systems that protect us all, regardless of species, is the key to building a free and compassionate world for generations to come.
LFT is Changing the World for Animals
Issued by our Urgent Need fund for global animal rescue
Petition signatures collected to end animal abuse
You're Invited to 'Hope for Animals'!
Join Lady Freethinker for a night of delicious plant-based food and cocktails as we come together to celebrate 10 years of creating a kinder world for all beings.
Neglect, Abuse, and Appalling Conditions for Puppies and Dogs in Pennsylvania's Unlicensed Kennels
A Lady Freethinker investigation found that puppies and dogs in Pennsylvania are suffering in filthy barns, backyards, and cramped kennels at the hands of unlicensed breeders and dealers.
Animals are Languishing in Filth at Cruel U.S. Live Markets
​
A Lady Freethinker (LFT) investigation into live animal markets in New York and New Jersey reveals chickens, rabbits, cows, and others are suffering in feces-encrusted cages and enclosures waiting to be killed.
LFT Partners with ChainFree Knoxville to Help Cold and Lonely Outdoor Dogs
Lonely dogs left chained outside 24/7 in Knoxville, Tennessee, received much-needed love and attention recently thanks to Lady Freethinker and ChainFree Knoxville, a partnership that provided the animals with toys for play and straw bedding to help keep warm this winter.
Dogs and Wild Animals Are Suffering in Sumatran Live Markets
​
A Lady Freethinker investigation into dog meat markets and wet markets in Sumatra, Indonesia—covered by Newsweek— exposes rampant cruelty to dogs, turtles, birds, and other animals, who are killed needlessly and violently for food. 
Elephants Stabbed, Chained, and Forced to Perform at Tourist 'Attractions' in Thailand
​
A Lady Freethinker investigation into eight elephant 'attractions' in Thailand reveals widespread cruelty, including elephants being stabbed with sharp nails and bullhooks, chained on concrete in their own waste, and forced to perform in front of loud crowds.
Read About LFT's Latest Victories and Updates
Urge YouTube to remove content promoting or glorifying animal cruelty
Animal cruelty videos are being allowed to spread like wildfire to all corners of the internet as social media platforms such as YouTube, Facebook and TikTok continue to let it happen. We are calling on these social media giants to take action against this horrifying trend of animal abuse videos being permitted online.
Sign up and make a difference.
Get the latest updates on our investigations and petitions right to your inbox. Never miss an update for the animals!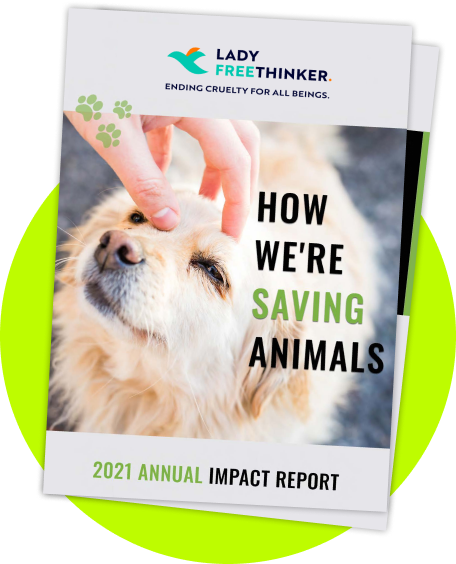 Annual Impact Report.
This has been a monumental year for Lady Freethinker and the fight against animal cruetly – all thanks to you, our compassionaite supporters. Find out more about our successes in the annual impact report below.
Demand Justice for Animals with A Click.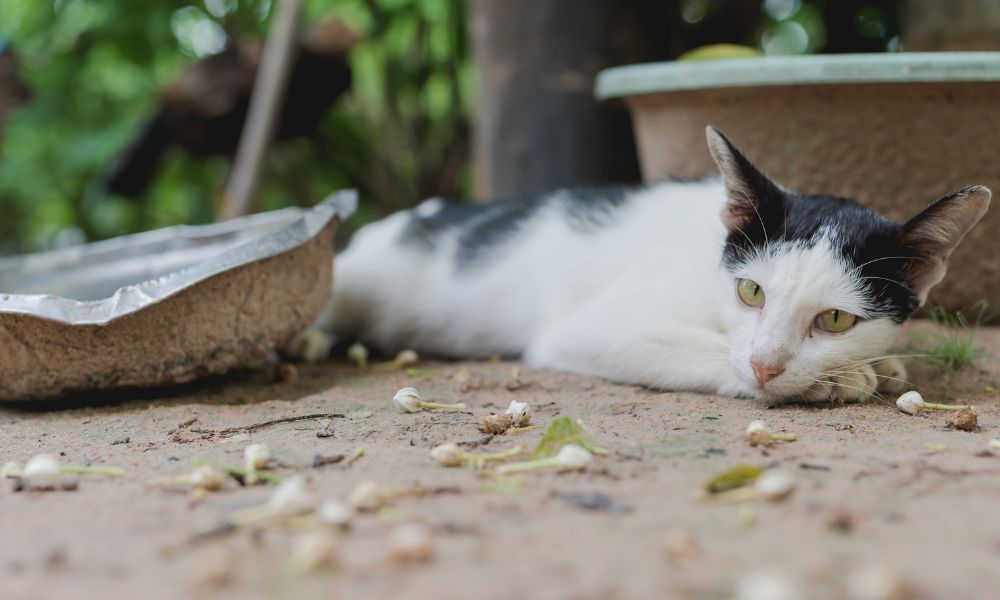 PETITION TARGET: Prosecutor Gregory T. Muller Fourteen cats were left to fend for themselves inside an abandoned home and were found sick, starving, emaciated — and some dead — in Manchester, New Hampshire. Police found four cat corpses along with 10 other cats who...
Sign This Petition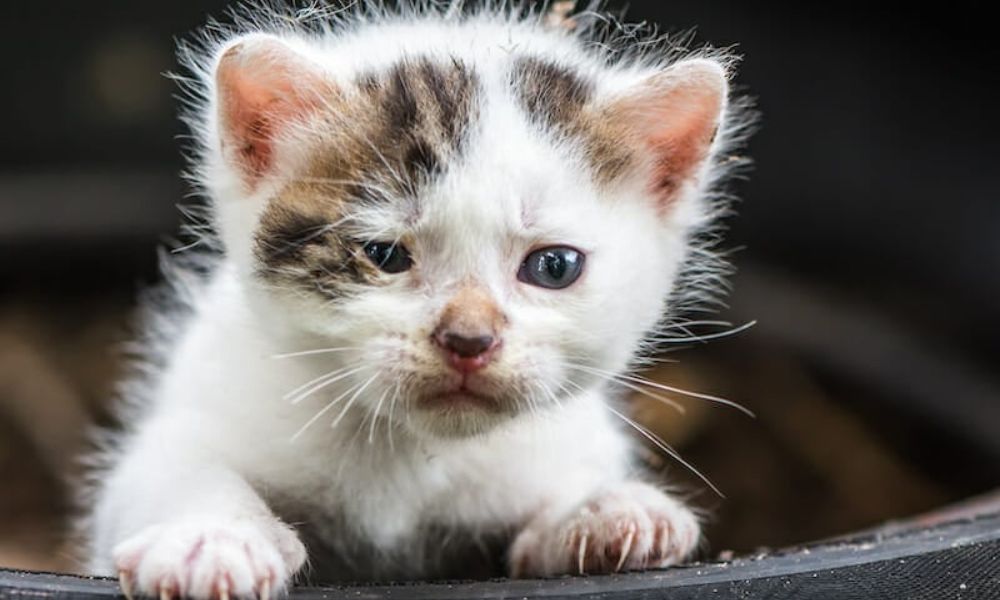 PETITION TARGET: Massachusetts Legislators Gosha, an innocent cat, suffered horrific burns and was shot at least 11 times before rescuers found and tried to save the feline in Cambridge, Massachusetts. Later, authorities announced they were investigating Gosha's death...
Sign This Petition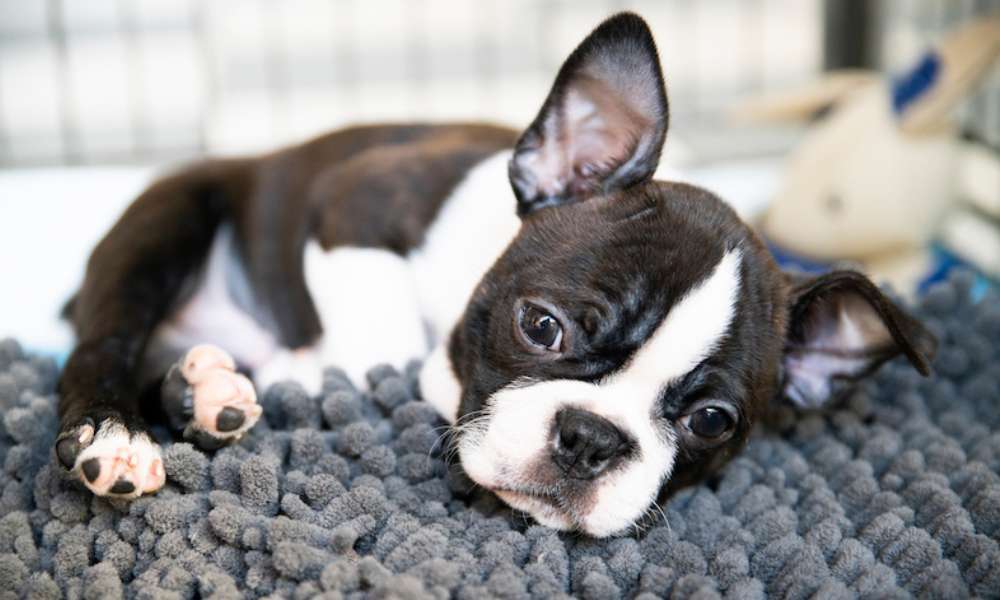 PETITION TARGET: District Attorney Melinda Katz A 10-week-old Boston terrier named Epsy reportedly suffered repeated beatings, broken ribs, and head trauma over two months at the hands of her owner in Queens, New York, before she died, according to news reports. The...
Sign This Petition
Act today!
Lady Freethinker's mission is saving animals, but we can't do it without you.
Whether it's through signing and sharing a petition, supporting our investigations, or becoming a monthly donor, you have the chance to make the world a more compassionate place for animals.
Lady Freethinker is a registered 501(c)(3) nonprofit organization, EIN # 47-4213802. Donations are tax deductible to the fullest extent of the law.