By Scott Moses
If you love hiking and are also a dog owner, it is high time that you combine those two passions and take your dog out onto the trail with you. Dogs have a natural inclination towards the wild and even if your dog is a pampered, indoor dog, he or she will likely still relish every moment while out in the open. Hiking with dogs is not only beneficial for your dog, but is also a therapeutic way to deepen the bond of connection that you and your faithful companion have forged.
To make sure that every hiking trip with your pup is memorable and fun, you will need to do some preparation. Below are the top four tips dog hiking tips that every dog owner needs to know.
Find a Dog Friendly Trail
Though you may find it hard to believe, not everyone enjoys having to share the trail with furry, four-legged creatures. While many national parks have completely closed off trails to dogs, there are still many places where you can hike with your canine companion. Make sure to do your homework before leaving the house so that you don´t end up driving to the trailhead only to find out that your dog isn´t allowed. Also, be sure to obey the indications for dog friendly trails. For example, if leashes are required, makes sure to keep your dog leashed.
Find a Great Dog Backpack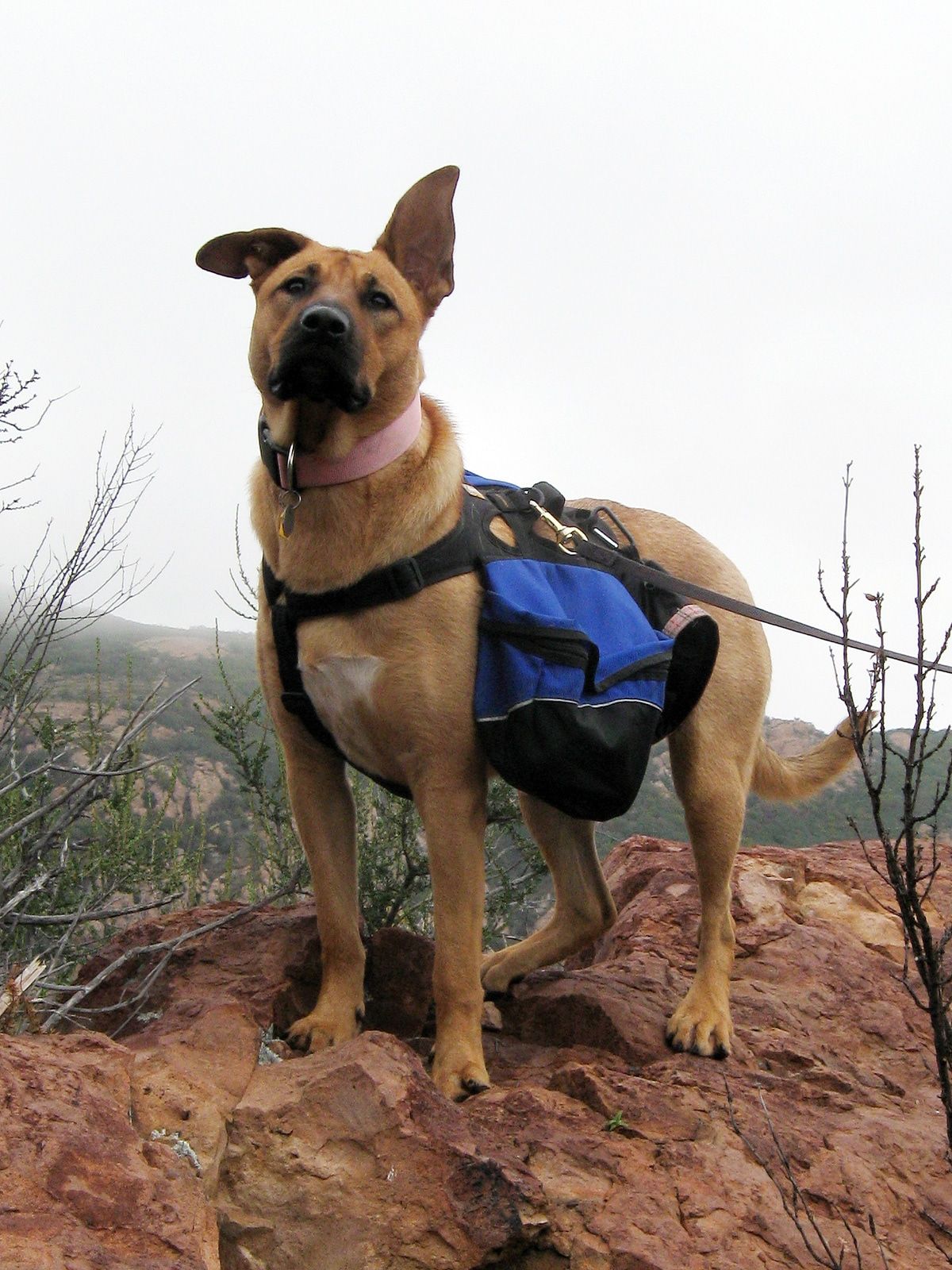 With a little bit of training, you can easily get your larger-sized dog to carry his or her own weight. There are dozens of dog backpacks on the market today for all different breeds of dogs. Once you have learned how to strap on the dog backpack, your shoulders can rest a little easier as your dog can carry his or her own water, food, and other trail essentials. Just be cautious not to weigh them down too much — and stay alert for any signs of discomfort. Check out this complete guide to the best dog backpacks by Live Once Live Wild to find the best option for you and your pup.
Ask for Permission When Approaching Other Dogs on the Trail
Obviously, your dog will get excited when another furry friend emerges from a bend in the trail. However, it´s always a good idea to ask the other dog owner if it is okay for your dog to approach. Every dog has a different personality, and after a long day on the trail the other dog might be a little grumpy and not up for socializing.
Bring Along the First Aid Kit
Dogs are usually pretty tough and it will take quite a bit to slow them down when they are out and enjoying the freedom of the Great Outdoors. Nonetheless, accidents do happen and it can be a good idea to have a basic first aid kit handy for any sort of cuts, bruises, or other mishaps that could occur. Also, be sure to pack along a pair of tweezers in your first aid kit to pick off any ticks your dog might pick up while romping through the underbrush.
Most Importantly, Enjoy Your Time on the Trail
The most important thing of all is to enjoy the quality time you are fortunate enough to spend with your dog.