Many of us are struggling to avoid the "quarantine fifteen," as we adjust to the lifestyle changes that come along with staying at home. It's especially difficult when trying to avoid the temptation to indulge in comfort food during this stressful time. Fortunately, people are also taking advantage of the opportunity to cook at home more often than they did in their busy, pre-pandemic day-to-day lives.
This beginner-friendly, one-pot vegan lentil soup recipe is a personal favorite of mine because it meets the very definition of comfort food and is made with simple, affordable and healthy ingredients, which are almost always ready in your cupboard. It's a satisfying, hearty and flavorful plant-based dish that is easy-to-make and relatively quick to throw together, all while tasting great.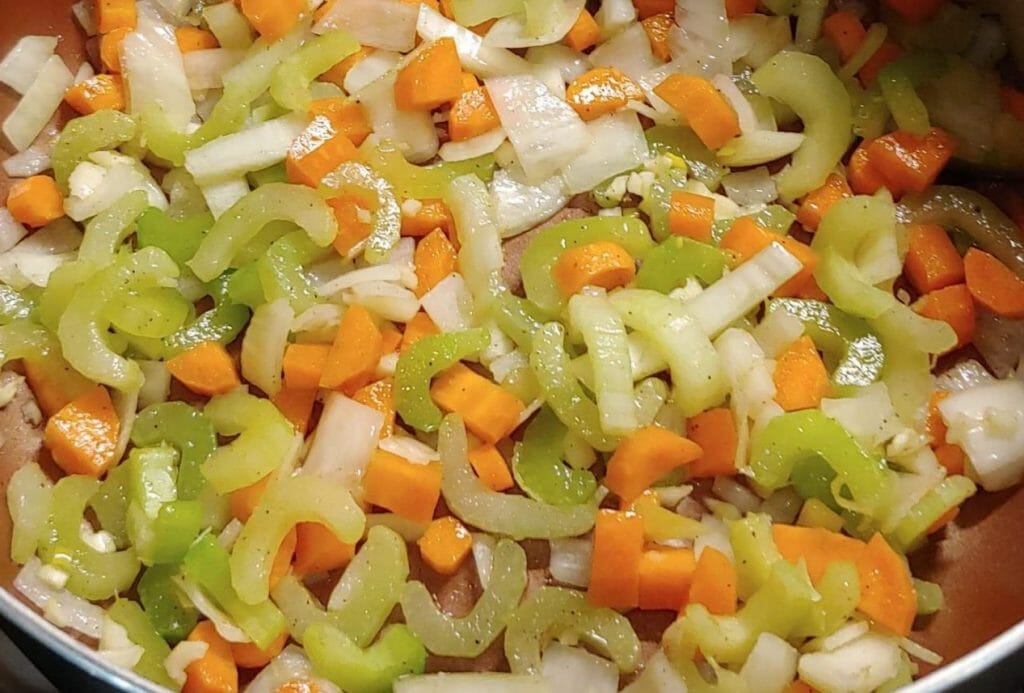 The best thing about this recipe is that it's incredibly versatile when it comes to substituting, omitting or adding ingredients. You can easily adjust this dish to your preferences.
Try this homemade soup to satisfy your comfort food cravings without breaking the bank, spending your entire day in the kitchen or overdoing the calories.
Vegan One-Pot Lentil Soup Recipe:
Ingredients
2 tablespoons vegetable oil
2 garlic cloves, minced
1/2 medium-sized yellow onion, diced
2 large carrots, peeled and thinly-sliced
2 large celery stalks, thinly-sliced
sea salt and black pepper to taste
3 cups white, yellow or red potatoes, cut into half-inch pieces
4 cups vegetable broth
1 tablespoon Better Than Bouillon vegetable-flavored base (optional)
2 cups water
1 tablespoon white wine vinegar
1 teaspoon dried crushed rosemary
1 teaspoon dried thyme
1 tablespoon fresh basil (optional)
1 cup uncooked green or brown lentils, rinsed and drained
Instructions
Heat oil in a large pot over medium heat for about 2 minutes. Once hot, add garlic, onions, carrots and celery. Add salt and pepper to taste and stir until the vegetables are coated with oil.
Turn heat to medium-low and sauté vegetables for 4 to 5 minutes, or until vegetables are tender and slightly golden brown, stirring occasionally.
Add potatoes, season with salt and pepper to taste. Stir and cook for 2 more minutes.
Add vegetable broth, Better Than Bouillon (optional), water, white wine vinegar, rosemary, thyme and fresh basil (optional). Increase heat to medium-high, bring to a rolling simmer.
Add lentils and stir. Reduce heat to low and simmer for 15 to 20 minutes, or until lentils and potatoes are tender, stirring occasionally.
Enjoy! This soup holds for 4 to 5 days in the refrigerator, and freezes for up to a month.
This recipe is a modified version of the Minimalist Baker's 1-Pot Vegan Lentil Soup.