Lady Freethinker took action for elephants this Thai National Elephant Day by delivering more than 40,000 petition signatures to the Thai Embassy in Washington DC, demanding an end to horrifying cruelty at Thai tourist spots.  
We delivered the petition, which has since been signed by 40,428 people, to the Embassy to raise awareness for elephants being stabbed with nails, chained in feces, and hit with bullhooks at featured Thai "attractions." Our on-the-ground protest calls on the Thai Ambassador to use his influence to urge Thailand's government to prioritize an investigation into these cruel tourist venues and to relocate the suffering elephants to reputable sanctuaries. 
Protestors rallied outside the embassy holding signs that said "Elephants in Thailand Deserve Better!" and showed photos of elephants being chained and forced to perform.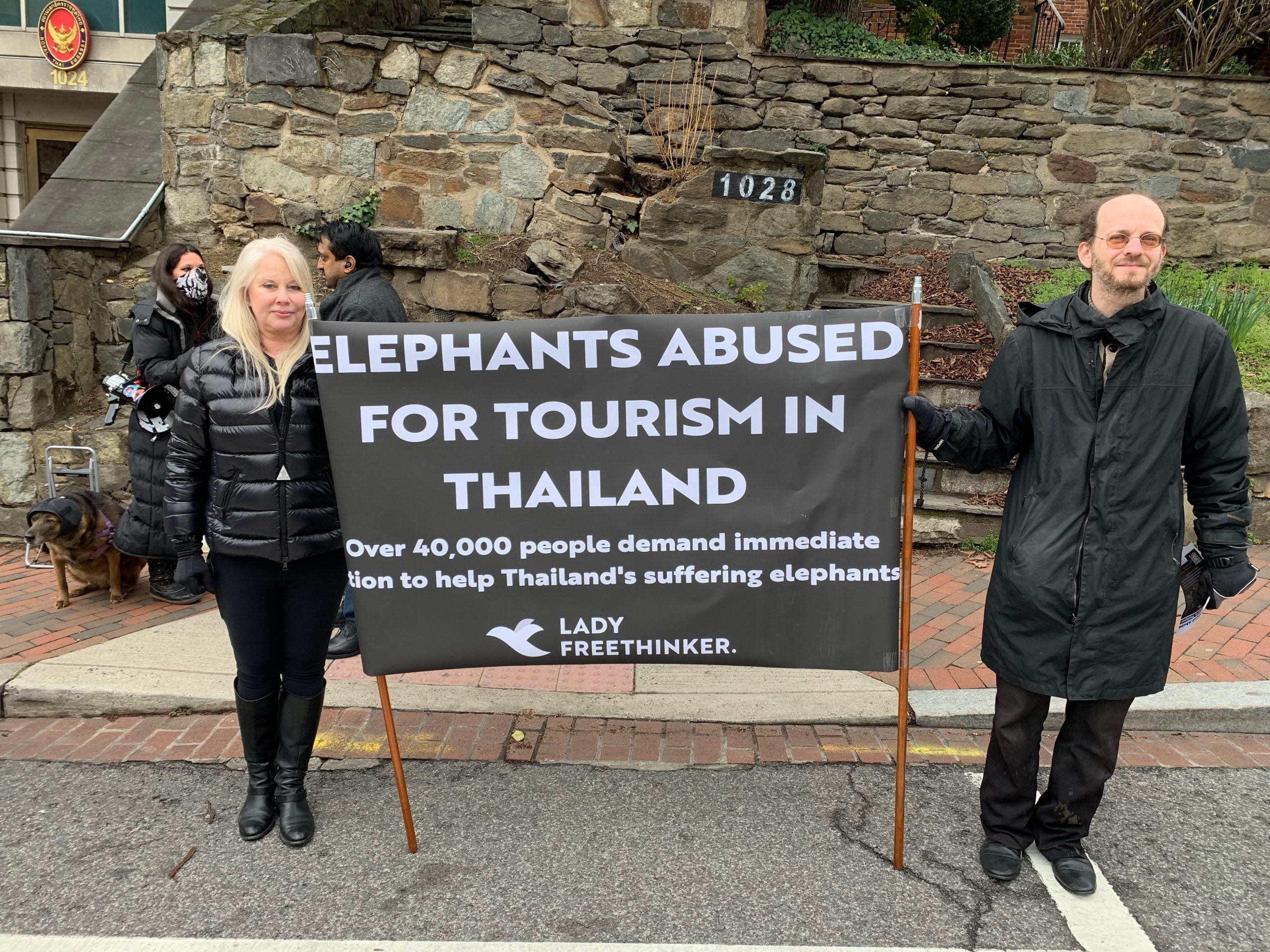 In August 2022, an undercover investigator working for Lady Freethinker documented widespread cruelty to gentle elephants at tourist "attractions" in Thailand, including elephants chained so tightly – sometimes on concrete slabs or in their own waste – that they could barely move, elephants being stabbed with sharp nails and bullhooks while they screamed out in pain, and vicious scarring left behind on the animals.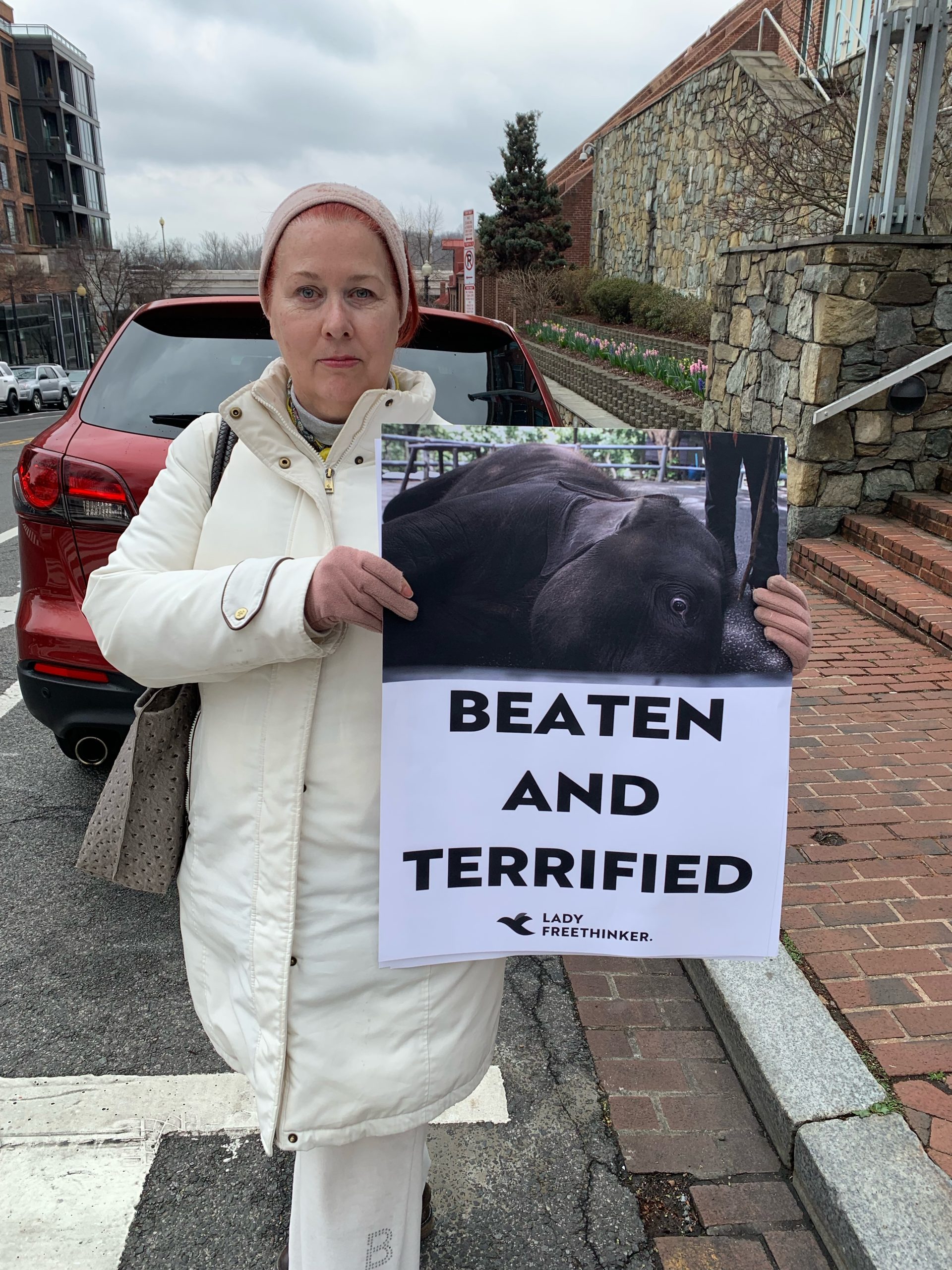 "To stab, chain, and exploit these animals is a disgrace to dignified elephants, who are known to show empathy for others, mourn their loved ones, and can distinguish languages," said Lady Freethinker President and Founder Nina Jackel. "LFT is calling on the Thai ambassador to use his influence to call for an investigation of these facilities immediately and relocate the abused animals to reputable sanctuaries where they can live as elephants should."
Lady Freethinker will continue our campaign to help stop elephant abuse in Thailand and push for immediate change for these animals.
It's not too late to take action! If you haven't already, please sign our petition and share it across your social media platforms.
SIGN: Justice for Elephants Chained, Stabbed, and Forced to Perform at Thai Tourist Attractions