On July 11, the eve of the brutal Boknal "dog eating days," Lady Freethinker joined forces with rescue and activist organization Save Korean Dogs to protest the brutal dog meat trade, gathering outside the Korean Consulate in Los Angeles.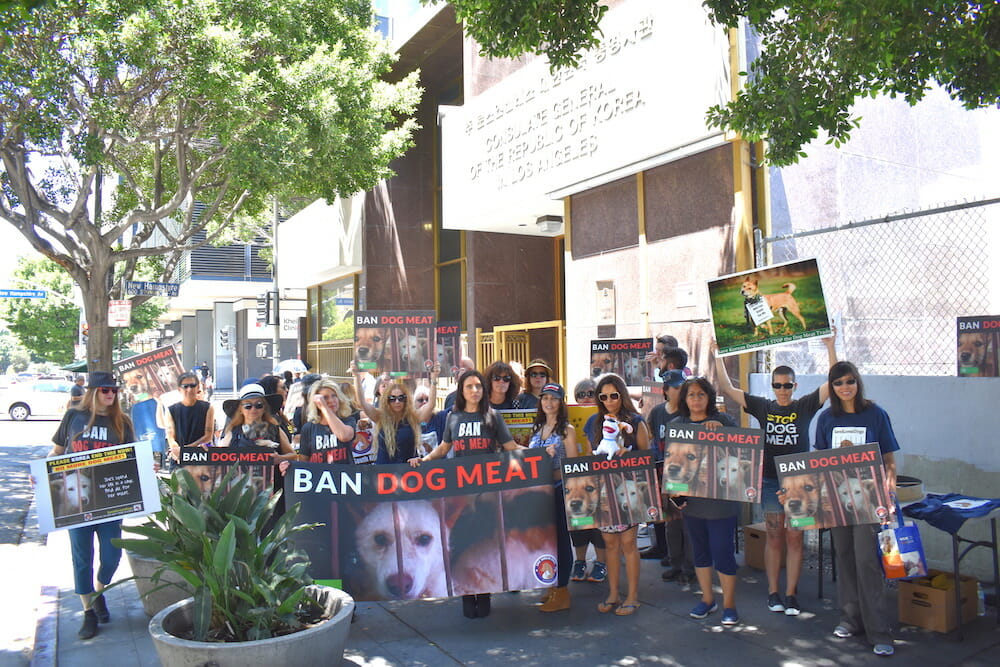 Holding signs and banners denouncing dog meat, we marched in the area around the consulate building before going inside to personally deliver more than 600,000 petition signatures to stop the dog meat trade, signed by people across the globe calling for an end to the cruelty.
Thank you to all who attended the protest, and each of you who has signed a petition to add your voice! And special thanks to Heidi Leland and Susan Campbell for organizing the protest on behalf of Save Korean Dogs, and Nami Kim, founder of Save Korean Dogs, who has devoted her life to saving these animals.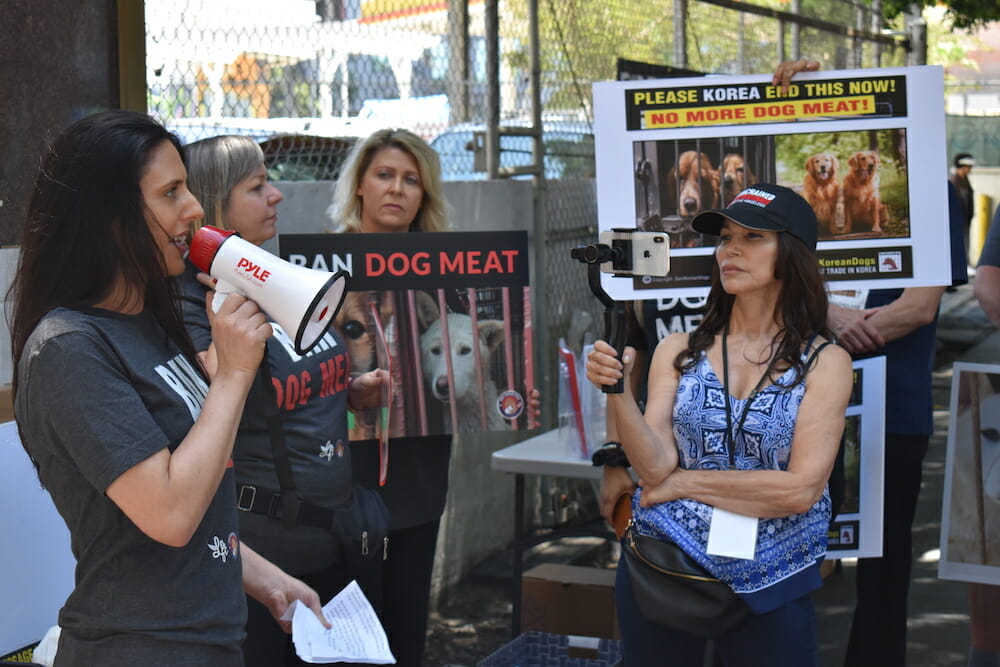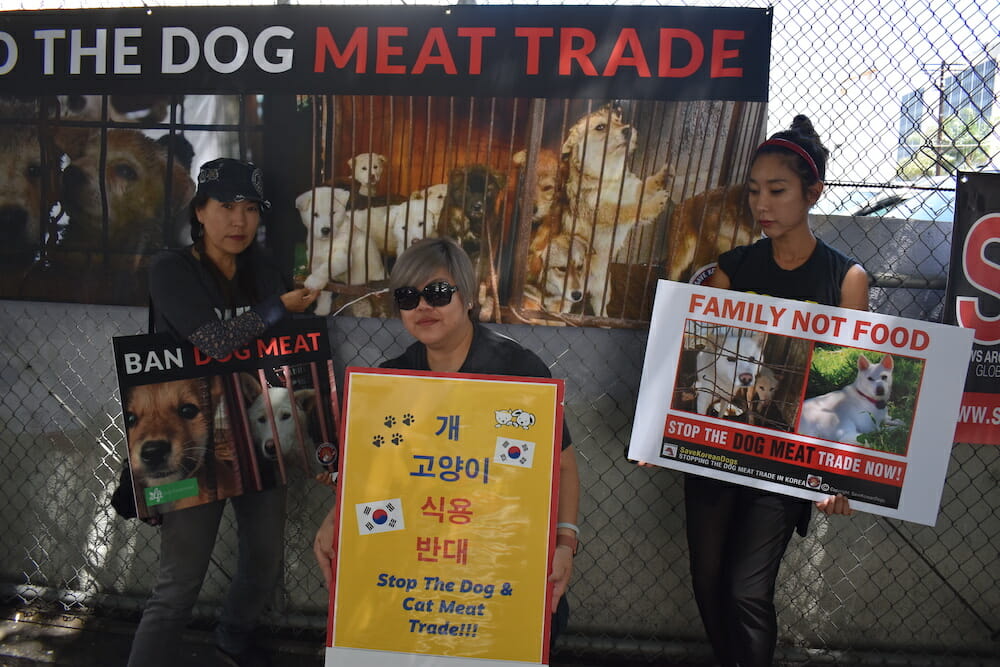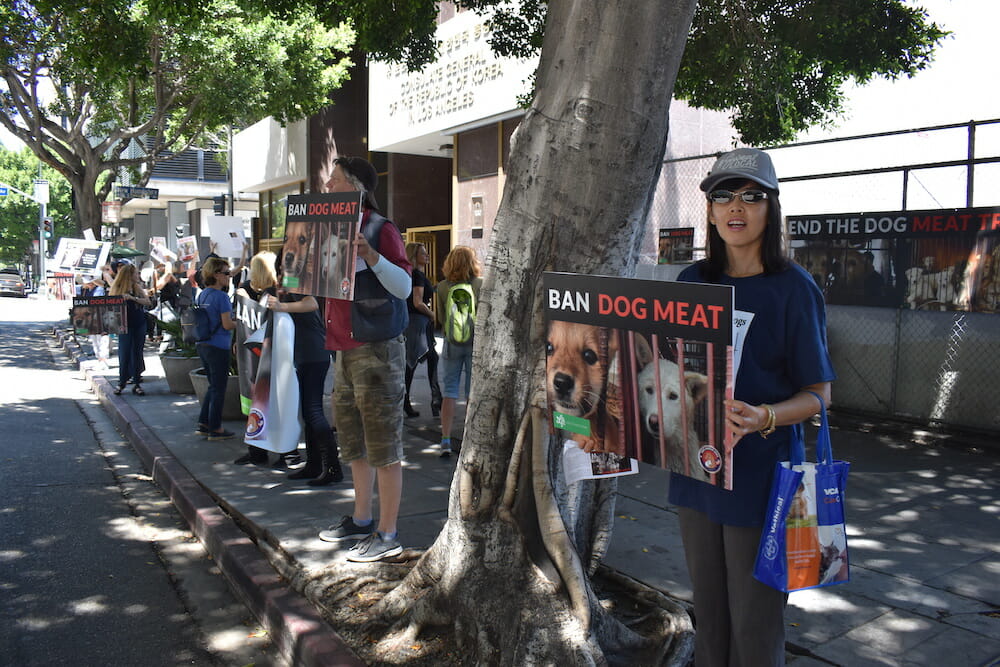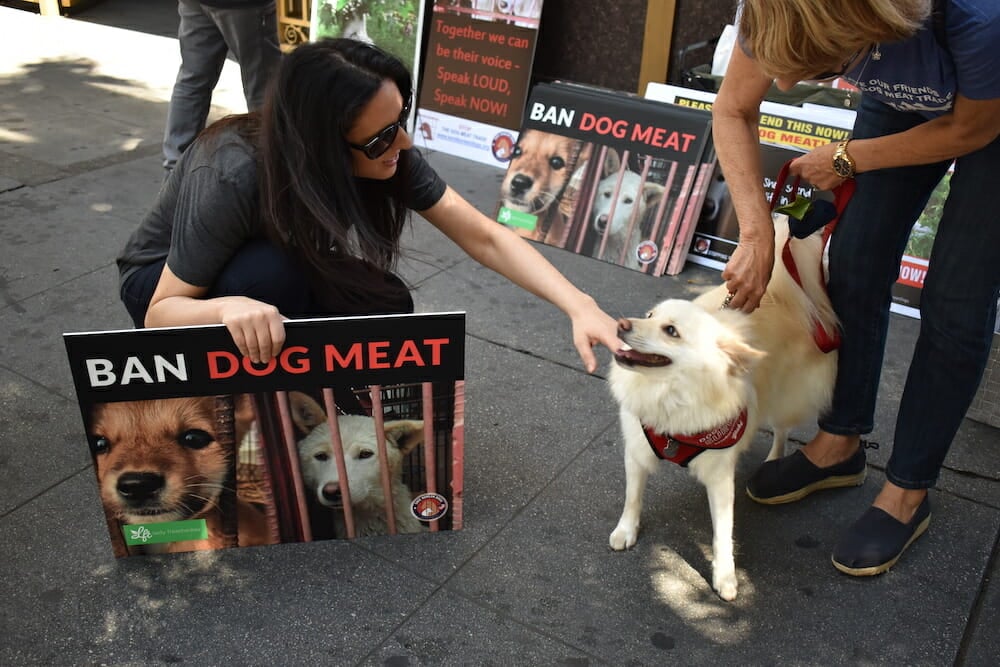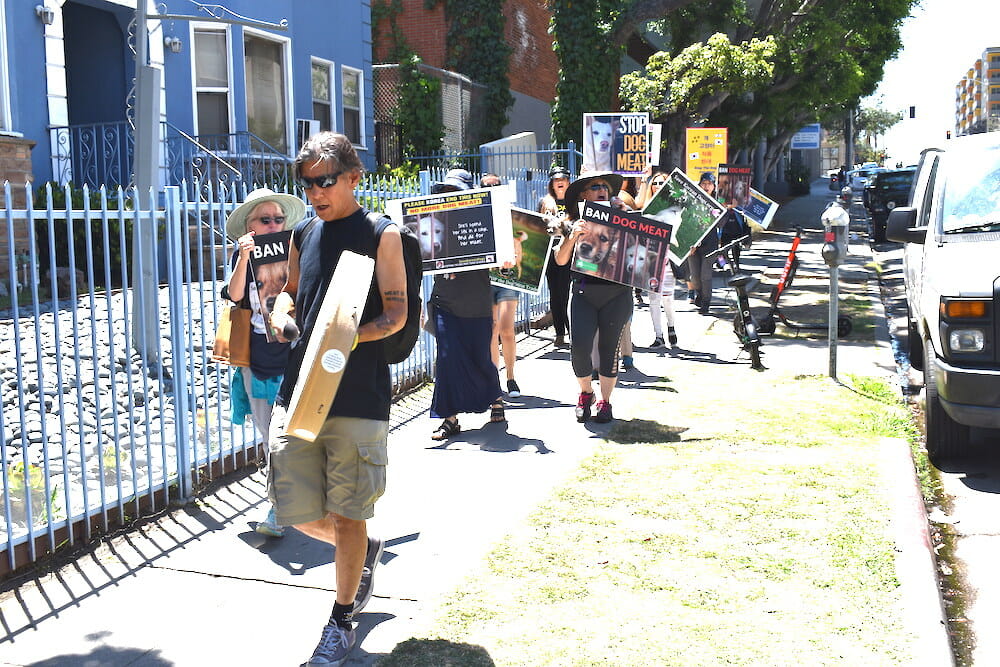 Lady Freethinker will continue working to end dog and cat meat through widespread media attention, petitions, bus ads and partnerships with activists on the ground rescuing dogs and cats from the hands of butchers.
Progress is happening, and together we WILL end the dog and cat meat trade for good.