Thanksgiving is about family gatherings, great food, and expressing gratitude. Unfortunately for turkeys, the holiday means something entirely different.
In the United States, over 45 million turkeys are slaughtered for Thanksgiving alone. On factory farms, they're rapidly overgrown and crammed into dark, warehouse-like spaces. At six-months-old, the birds are shackled upside-down, electrocuted and sliced by high-speed machines. Those who aren't killed immediately are burned alive in boiling hot water.
These intelligent and social creatures, like the adorable Quincy from Life with Pigs Farm Animal Sanctuary (see video above), deserve much better.
Thankfully, with plant-based turkey alternatives available  in all major grocery stores, it's easy to have a cruelty-free Thanksgiving!
Check out Lady Freethinkers list of cruelty-free turkey alternatives for a compassionate holiday:
The Very Good Butchers Stuffed Beast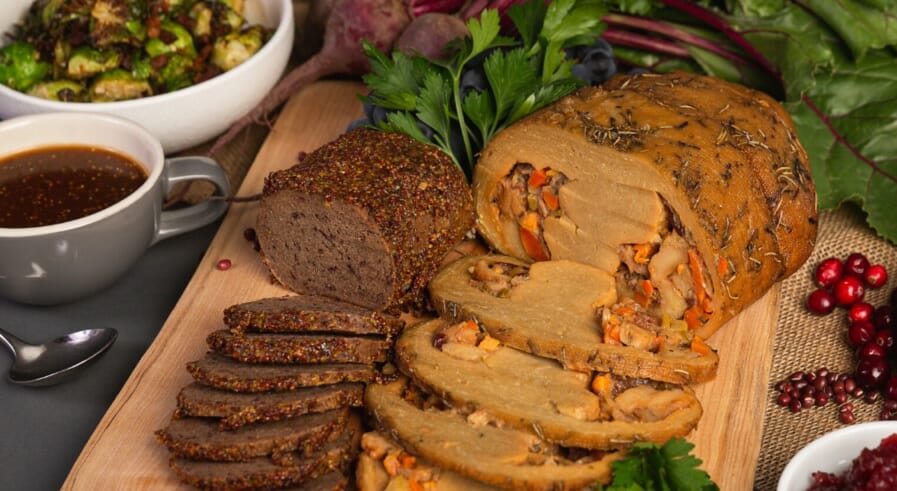 The Very Good Butchers 'Stuffed Beast' is a new holiday go-to. Made of bread, vegetables, and savory herbs, it feeds up to seven people. And it's "better than the real thing," according to reviews on its website!
The company also offers a vegan Roast Beast. Or, if you want even more options, check out the Holiday Meat Box, full of plant-based items perfect for holiday gatherings!
Gardein Holiday Roast or Stuffed Turk'y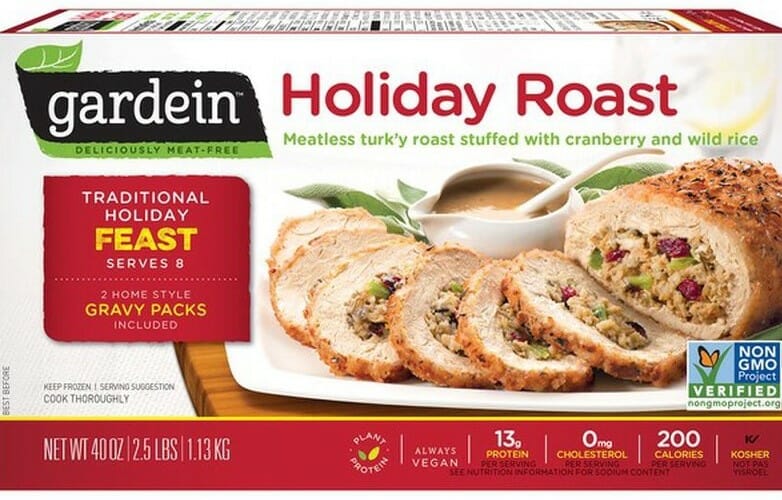 Vegan staple Gardein offers their Holiday Roast, a plant-based meat alternative with cranberry and wild rice stuffing. It even includes vegan gravy!
This is another great option for a family feast, as it serves up to eight people. If you're looking for smaller portions, Gardein also makes their Savory Stuffed Turk'y, with cranberries, sage, and gravy.
Tofurky Plant-Based Roast 
Of course, this wouldn't be a complete list of the best plant-based turkey alternatives without Tofurky. Its Plant-Based Roast is made of wheat and tofu and stuffed with wild rice and bread crumbs. You simply baste it, roast it, and carve it. Tofurky also includes vegan gravy.
If you think the best part of a Thanksgiving feast is the leftovers, Tofurky's leftovers are perfect for a sandwich, according to the company. Better yet, if you want the sandwich without having to cook, try Tofurky's plant-based Oven-Roasted Deli Slices.
Field Roast Sage & Garlic Celebration Roast or Hazelnut & Cranberry Roast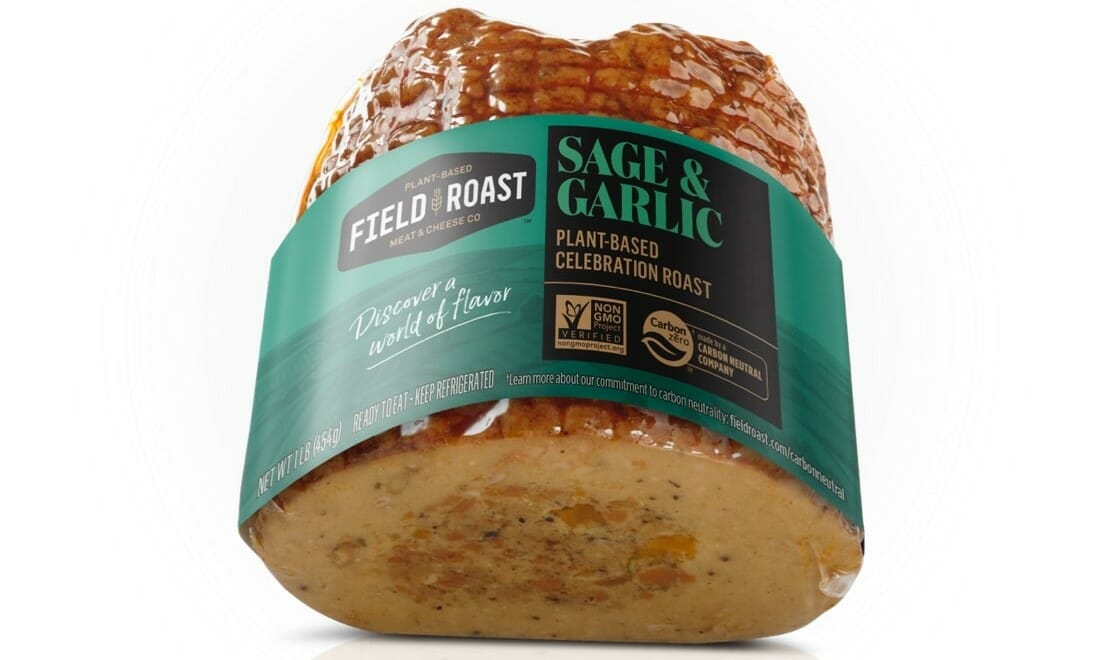 Butternut squash, onions, and lentils are the main ingredients in Field Roast's plant-based Celebration Roast. Whether it's your main meal, an appetizer, or a sandwich filling, this is a great option for chowing down with compassion.
The Hazelnut and Cranberry Roast is another unique alternative, with hazelnuts, rosemary, and ginger stuffed into a puff pastry — all completely plant-based!
Make Your Own Stuffed Acorn Squash
If you're looking for something a little less meat-like, give this delicious roasted squash recipe a chance.
It's completely plant-based and super versatile. If you don't like any of the ingredients, just replace them with something else. And it won't leave you feeling overly stuffed and tired all day long.
All of us from Lady Freethinker wish you a happy and healthy Thanksgiving, and thank you for making kind choices for animals!