Memorial Day kicks off the grilling season. The weather is starting to warm up. The swimming pools are finally open. And family and friends all come together to celebrate, honor, and mourn the military men and women who proudly served in the United States Armed Forces.
For plant-based eaters, Memorial Day can be a bit of a challenge. But making this special holiday cruelty-free isn't as difficult as it seems. There are plenty of mouthwatering vegan grilling recipes to make your Memorial Day cookout easy and delicious.
1. Grilled Portobello Mushrooms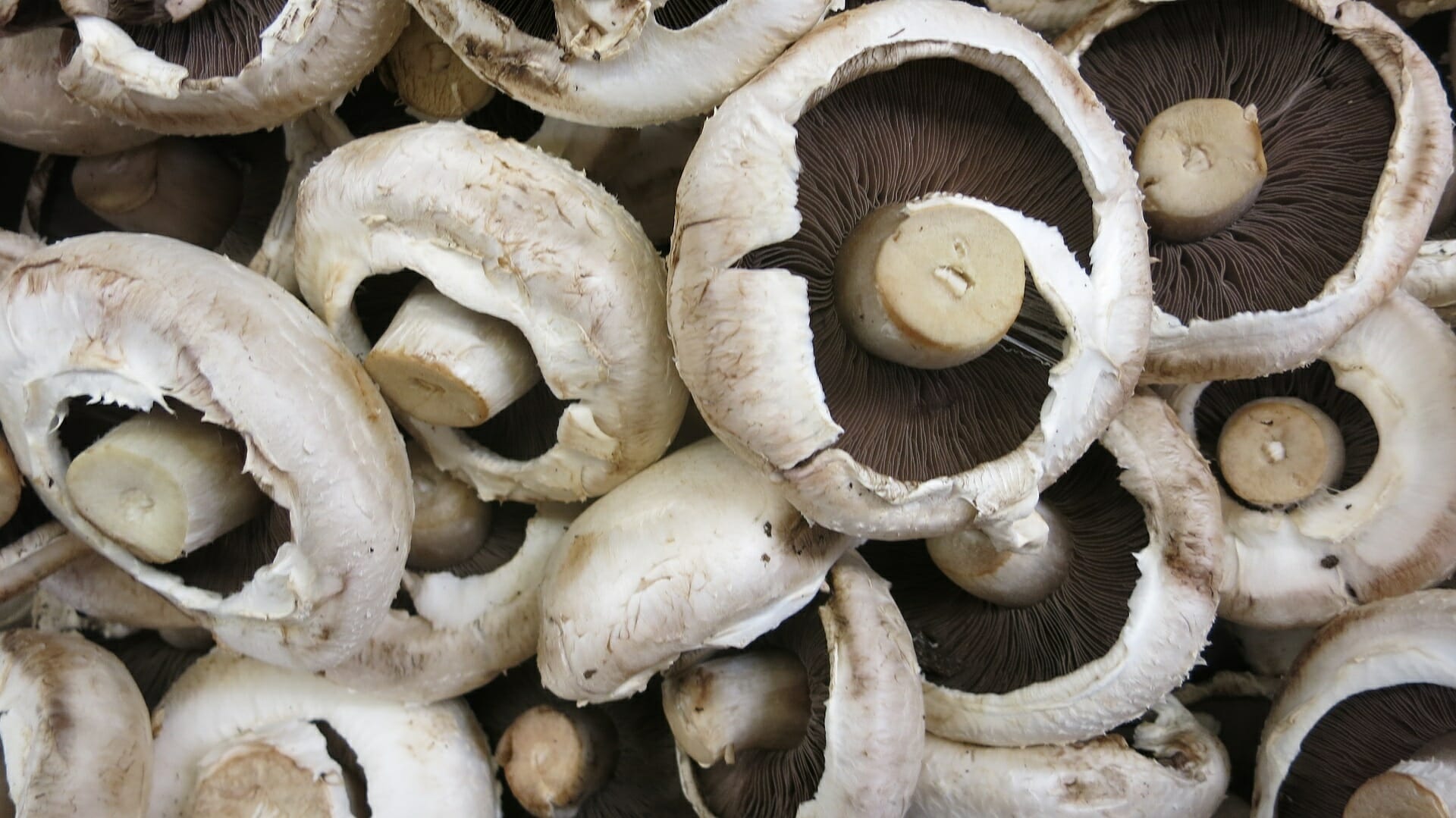 If you're looking to keep it healthy and light, grilled mushrooms are a great alternative to animal-based burgers, steaks, and even scallops. Try Healthy Recipes' grilled portobello mushroom caps recipe, which only requires five ingredients: portobello mushrooms, olive oil, balsamic vinegar, lemon juice, and garlic. Add some lettuce, sauce, onions, and buns and you have yourself a delicious mushroom burger!
But what if you're stepping it up a notch this Memorial Day and want something a bit fancier? Lion's mane mushrooms, which also can be used to imitate crab meat in crab cakes, make for a great steak alternative, and oyster mushrooms are the perfect scallop replacement! Trimazing's blackened lion's mane mushroom steaks would be perfect for grilling (just be sure to use a vegan Worcestershire sauce) and plant-based personality Edgy Veg uses oyster mushrooms to create vegan scallops in garlic butter sauce!
2. Plant-Based Cheeseburgers
Perhaps you're at a Memorial Day cookout with meat eaters and don't want to "cause a scene." You'd rather just blend in and eat something that looks and tastes like their animal-based recipes. Thanks to companies like Impossible Foods and Beyond Meat, you can do exactly that!
Impossible Foods sell Impossible burgers and ground beef, made 100 percent from plant-based ingredients (including a plant-based hemoglobin, which gives animal-based meat its iron-like taste). Beyond Meat sells similar products, but uses beet juice instead of plant-based hemoglobin to color and flavor their patties and ground. Don't worry, both are quite good and affordable; some guests won't even be able to tell the difference! 
Grab a pack of plant-based American or cheddar cheese, and you're all set to create the perfect vegan Americano burger. Or maybe you'll get a little more creative and spice it up in an interesting way. Food52 has a great recipe: the Ultimate Impossible Burger, 3 Ways.
3. Plant-Based Hot Dogs
Just like plant-based burgers, vegan hot dogs and sausages are available in most grocery stores. From Field Roast's stadium dog to Lightlife's smart dog, there are plenty of options for vegan grilling. Currently, they're not as "realistic" as their plant-based burger counterparts, but dress them up with ketchup, mustard, and onions and they taste great! 
If you're looking for a lighter, healthier option, consider making a hot dog from a carrot. No joke. Vegan carrot hot dogs are delicious when marinated and thrown on the grill. Dress them up the same way you would a plant-based hot dog alternative. They taste great and provide a little added nutrition! Try Shane and Simple's recipe, and if you don't have an Instant Pot, just marinate them overnight. 
4. Grilled Corn on the Cob
Vegan grilling recipes don't have to always be about main courses. Grilled corn on the cob makes for a tasty accompaniment to any of the previously mentioned recipes, and Memorial Day isn't complete without it. 
It's as easy as peeling the husk, removing the corn silk, putting the corn back in the husk, and placing the entire thing on the grill for a few minutes. If you're not comfortable with blackened corn husks, you can always use aluminum foil, but the actual corn won't burn in the husk. 
If you want to take your corn game to the next level, try adding a plant-based sriracha aioli, plant-based butter, or even a simple garlic rub.
5. Grilled Brussels Sprouts
Brussels sprouts are an underrated vegetable and deserve more recognition. Add them to your Memorial Day cookout for a great burst of flavor and healthy dose of Vitamin K. Grilling Brussels sprouts helps them develop charred edges, adding to their robust taste and satisfying texture.
If you don't think you like Brussels sprouts, try them with a maple and dijon mustard marinade. You'll definitely change your mind! 
Pro tip: build a small boat out of aluminum foil so the Brussels sprouts don't slip through the cracks while on the grill.
Off-the-Grill Bonus: Vegan Pasta Salad
Vegan grilling recipes are great, but at a hot Memorial Day party, sometimes you're in the mood for a meal off the grill. Vegan pasta salad is a great item to bring with you to a party (it's a real crowd pleaser!) or to make for your guests. 
With Vegenaise or Hellmann's vegan mayo, it is easier than ever to throw together a quick plant-based pasta salad. Allrecipes has a great recipe, and it only takes 20 minutes to whip up.
Happy Memorial Day!