Abuse to Puppies and Dogs Exposed at NJ Pet Stores
A Lady Freethinker (LFT) investigation reveals widespread neglect to puppies at New Jersey pet stores, with puppies being sold for thousands of dollars documented as covered in urine, cowering in corners of barren display windows or small cages, and quivering with bloody stools.
LFT's investigator visited 14 pet stores in the state between October 2022 and January 2023 and witnessed most dogs being sold from $2,000 to $6,500, many of whom appeared ill or in poor health. Other dogs were seen without water – even after LFT's investigator alerted staff – and in one pet store, a female French bulldog was seen eating her bloody stool.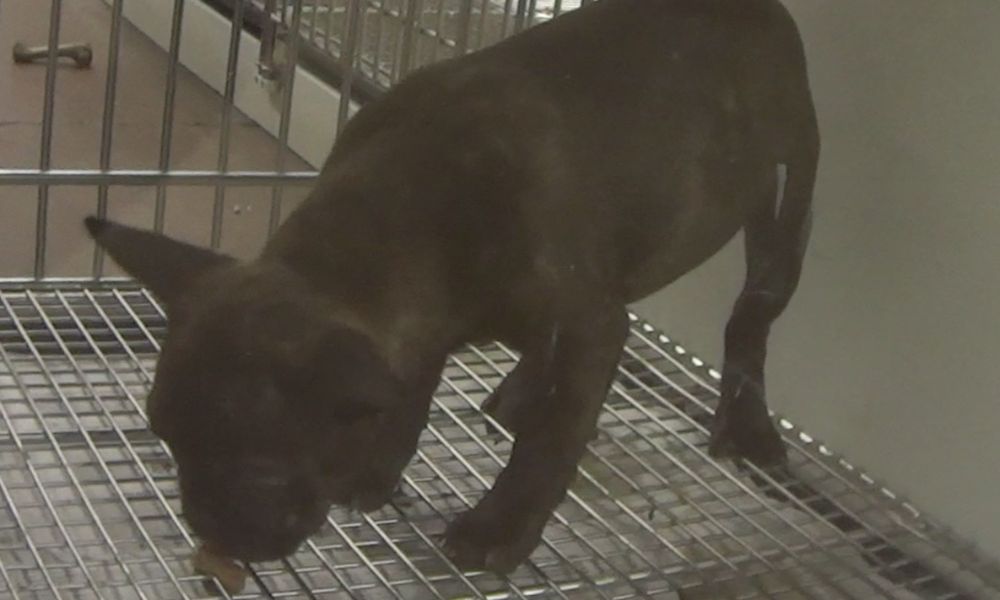 Other health and sanitation conditions noted by LFT's investigator include:
Bloody diarrhea in a kennel housing a miniature Pinscher, a King Charles Cavalier, and a beagle
A miniature Pinscher who appeared to be limping
A Maltese puppy covered in urine
A Malshi whose fur was stained with urine
Two cavapoos who smelled like urine — one of whom also had fecal material stuck to his fur
An English bulldog who had dried nasal discharge and feces-covered paws and was selling for $4,500
A male cockapoo who appeared to be skinny
A Pekingese puppy who appeared to have conjunctivitis who was selling for $4,000
A Pomsky who was squinting through one eye
An Italian greyhound puppy noted cowering in the corner of his cage
A puppy with overgrown nails
A Great Dane puppy observed frequently shaking her head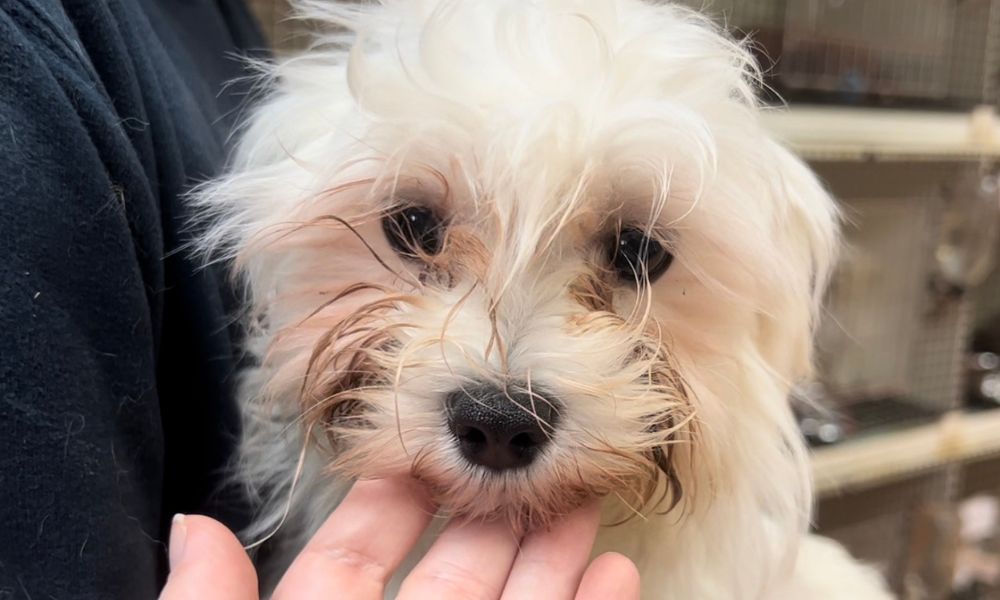 Missing or Misleading Breeder Info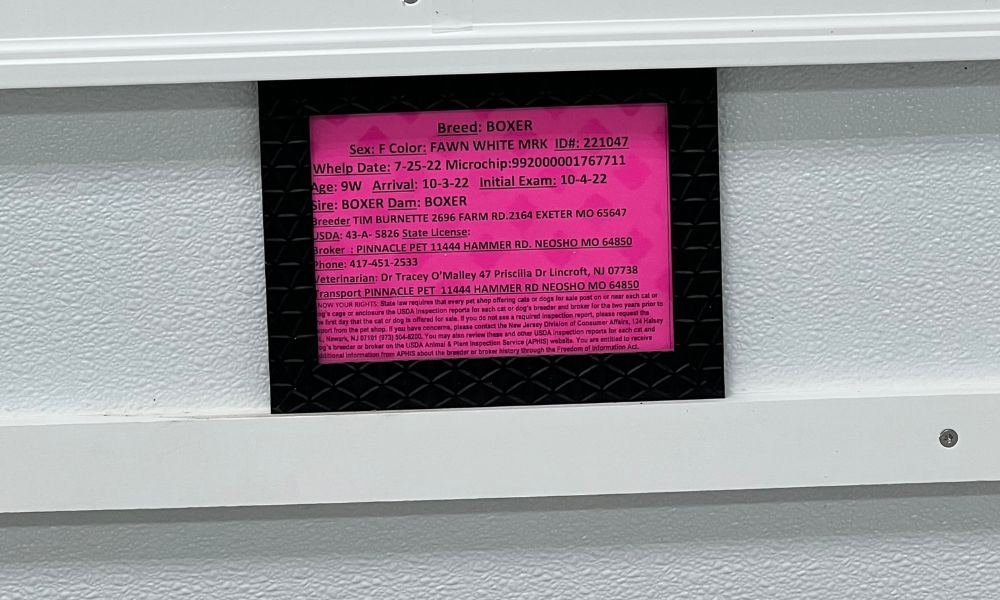 New Jersey law requires pet stores to post detailed information about where specific animals were obtained. However, LFT's investigator noted that 11 of 14 stores had not posted the required information, posted outdated licensing details, or put the information in the back of the cage in font so small that some of it was indecipherable. Others didn't post the information at all and refused to give breeder information without purchasing a puppy first. 
Large-Scale Breeding Facilities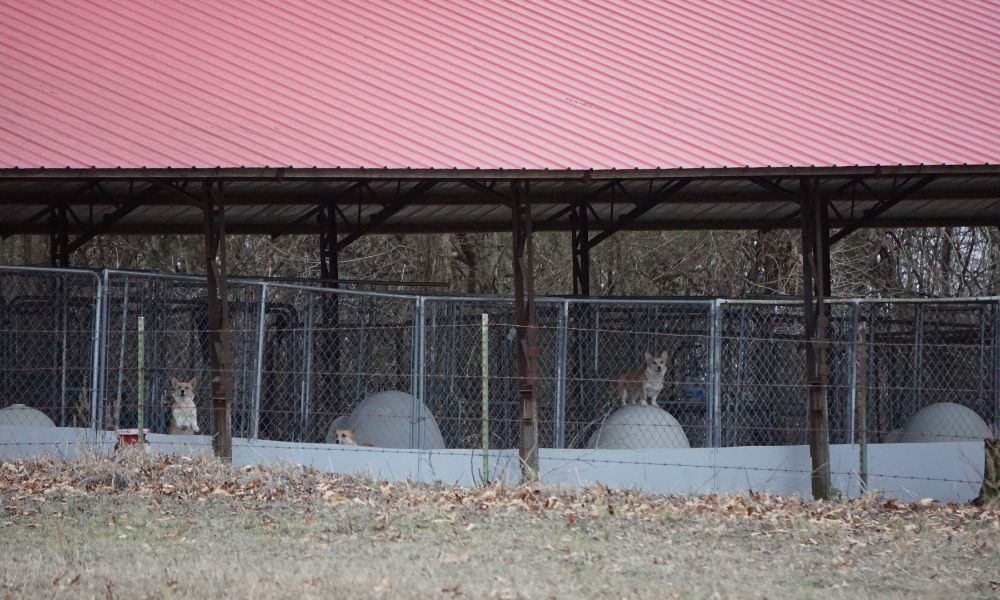 Our investigator visited over 60 breeding facilities throughout Missouri and Indiana – where many of the dogs at New Jersey pet stores reportedly came from – and saw the animals outside massive sheds and confined to small cages, while other facilities were hidden from public view behind privacy fences.
Dogs Traveling Hundreds of Miles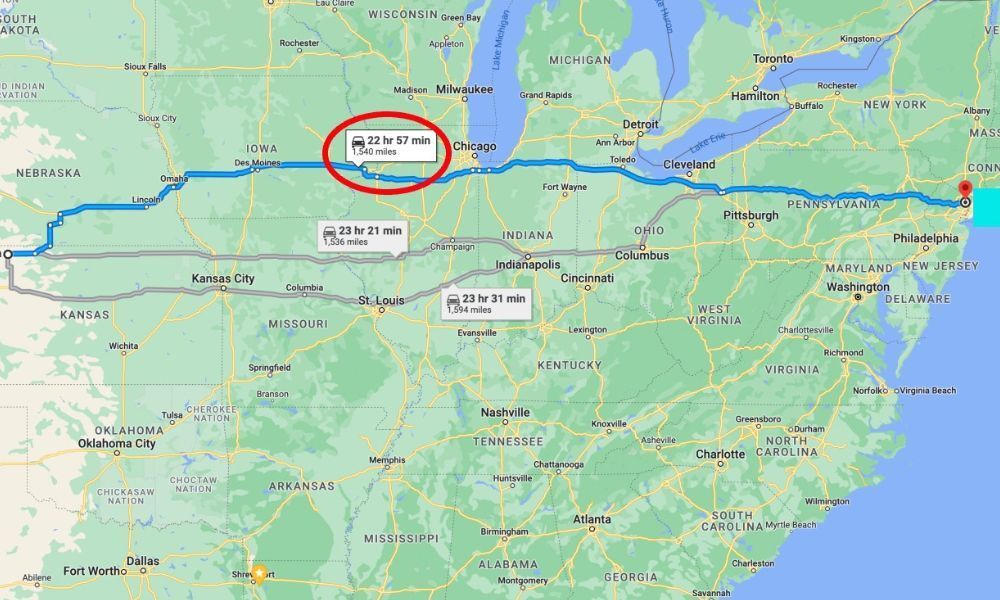 An LFT analysis of public records and posted information in the pet shops also showed that the closest facility reportedly supplying the animals to the pet stores was 424 miles away — over a 7 hour drive. The farthest breeding facility was 1,540 miles away from the store, or an estimated travel time of 22 hours and 57 minutes for the puppies.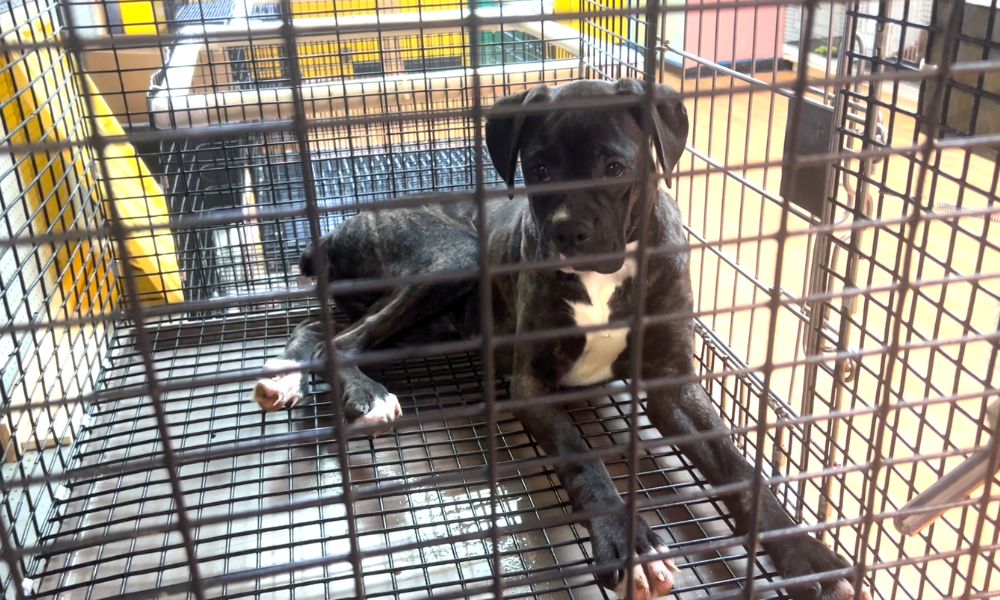 Dogs and puppies sold at pet stores often suffer from the moment they are born, from being born at large-scale breeding facilities, to then traveling hundreds of miles to pet stores where they sleep on wired flooring in small kennels with a lack of enrichment or exercise.
We're urging everyone in New Jersey and around the world to never buy a puppy or dog from a breeder or pet store and to instead prioritize adopting animals in need of a loving home from a local animal shelter. 
Everyone can help dogs today by signing our petition urging the New Jersey Attorney General to thoroughly investigate conditions at these pet stores, crack down on violations, and do everything in the state's power to ensure the welfare of companion animals remains of highest priority.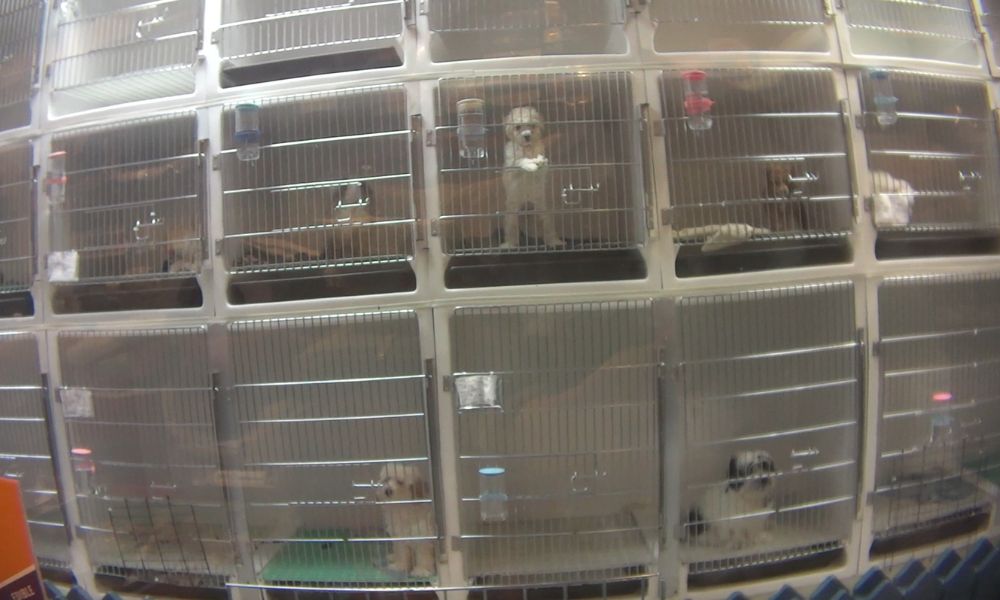 We're also reminding everyone to always adopt companion animals from your local animal shelter, rather than buying them from pet stores. Over 3 million dogs entering U.S. animal shelters each year, which means buying from breeders instead of adopting fuels the overpopulation crisis and means a dog in a shelter waiting for a loving home loses their chance.
LFT New Jersey Pet Store Investigation Images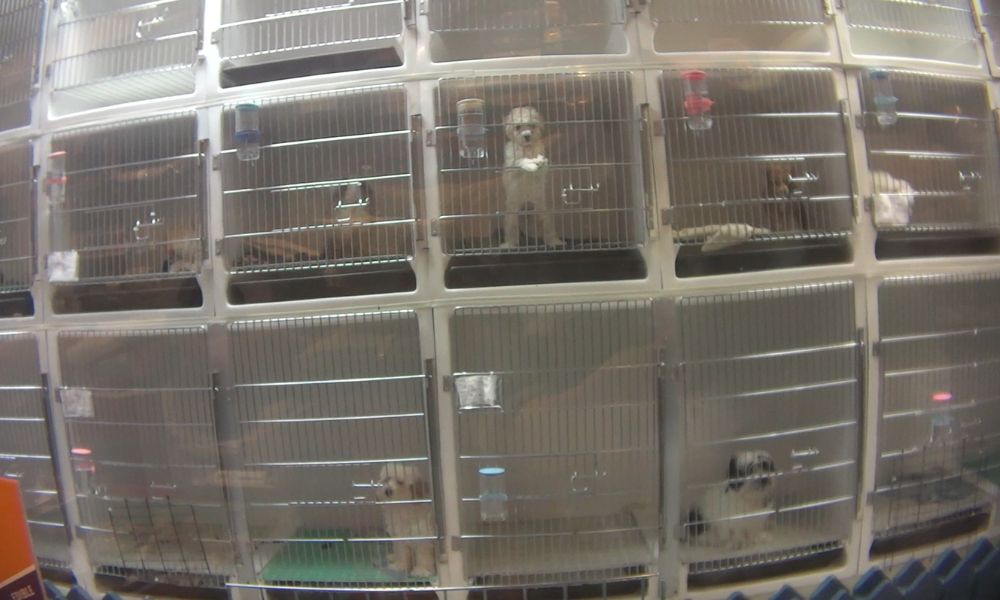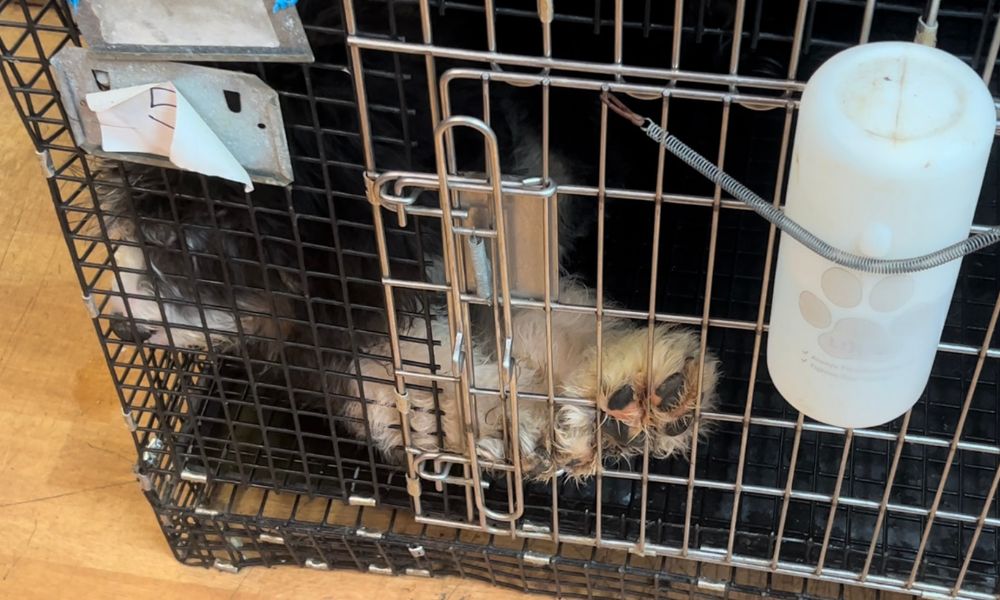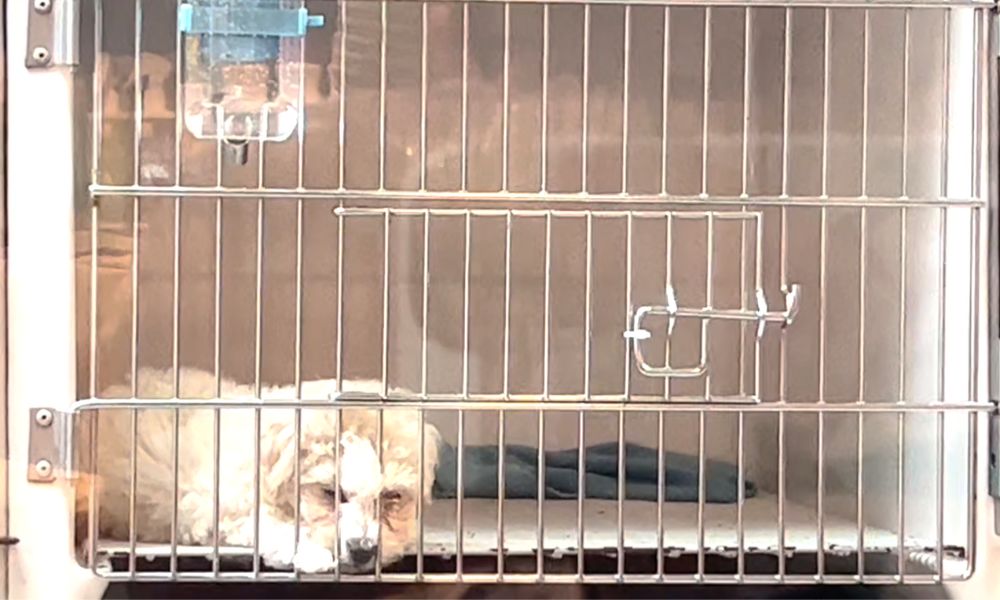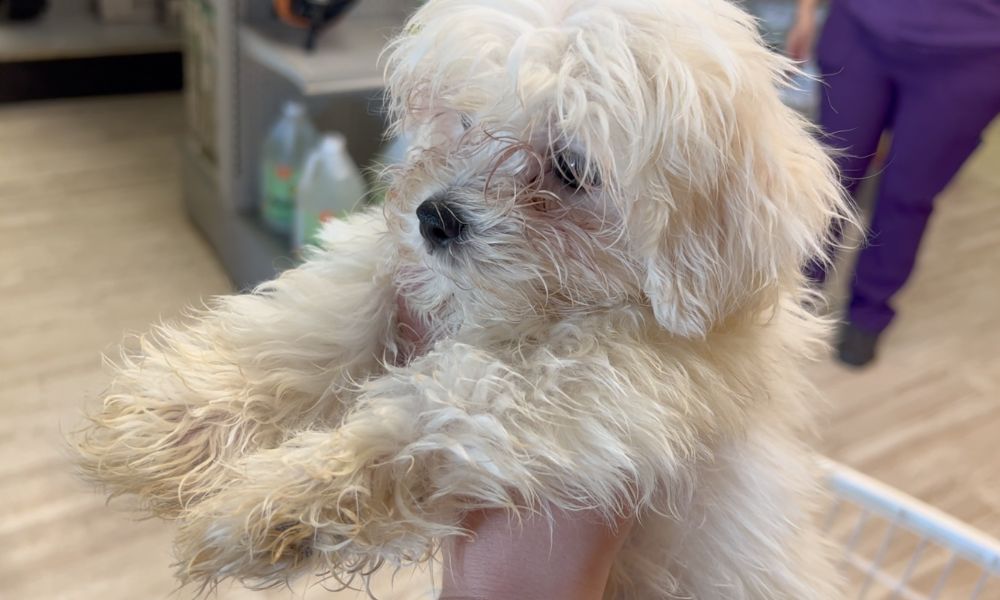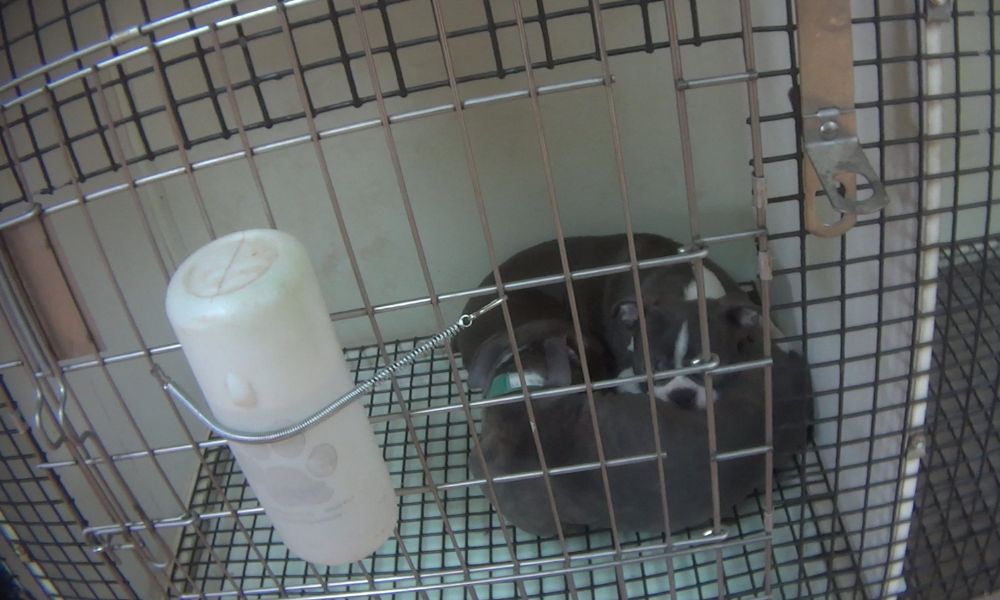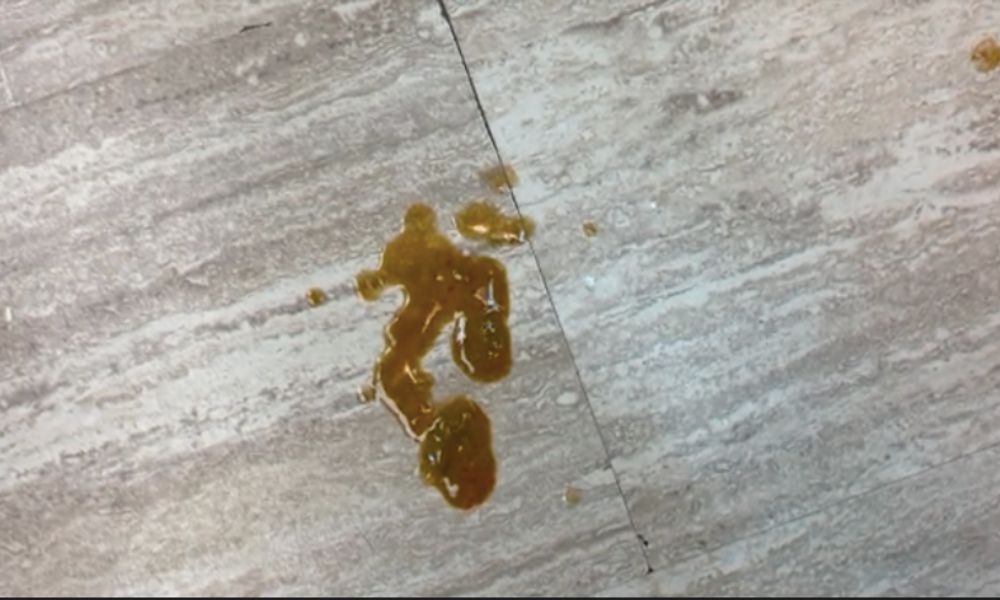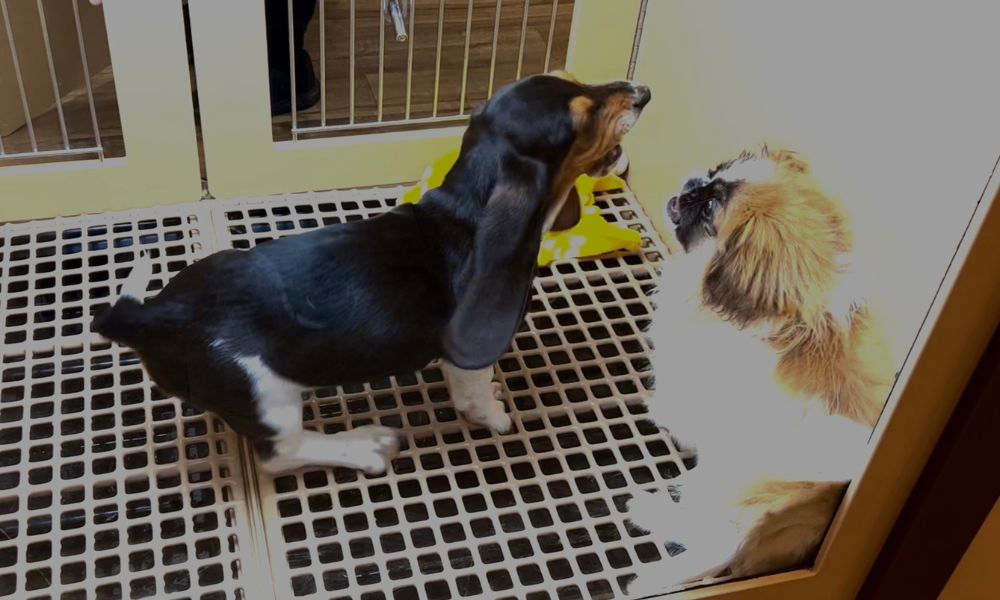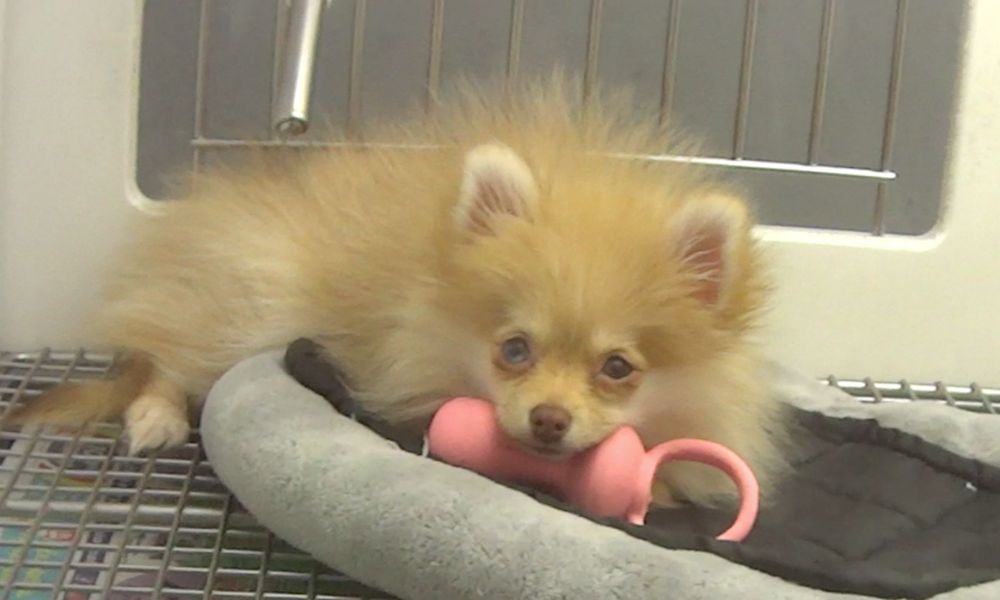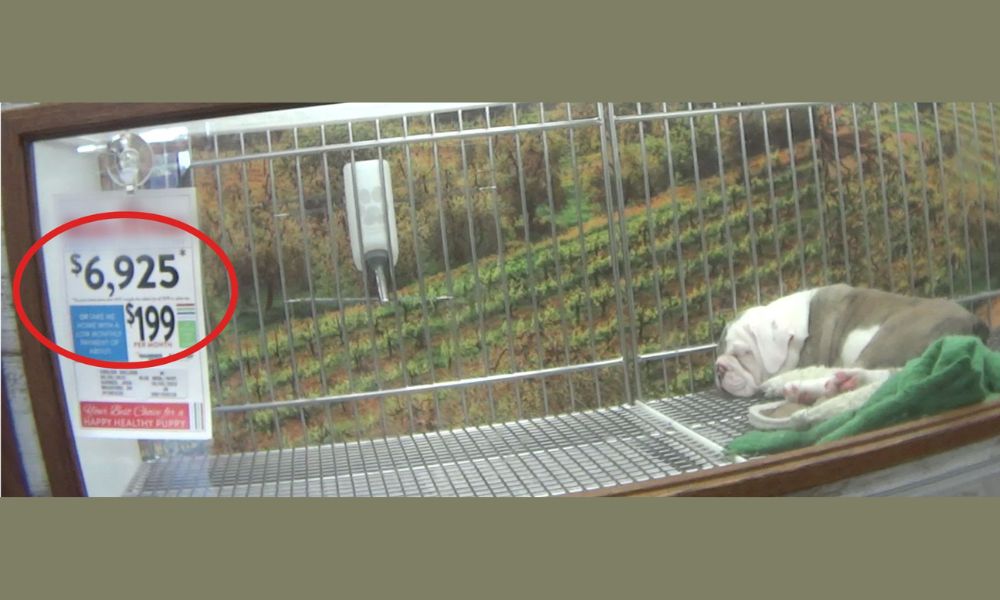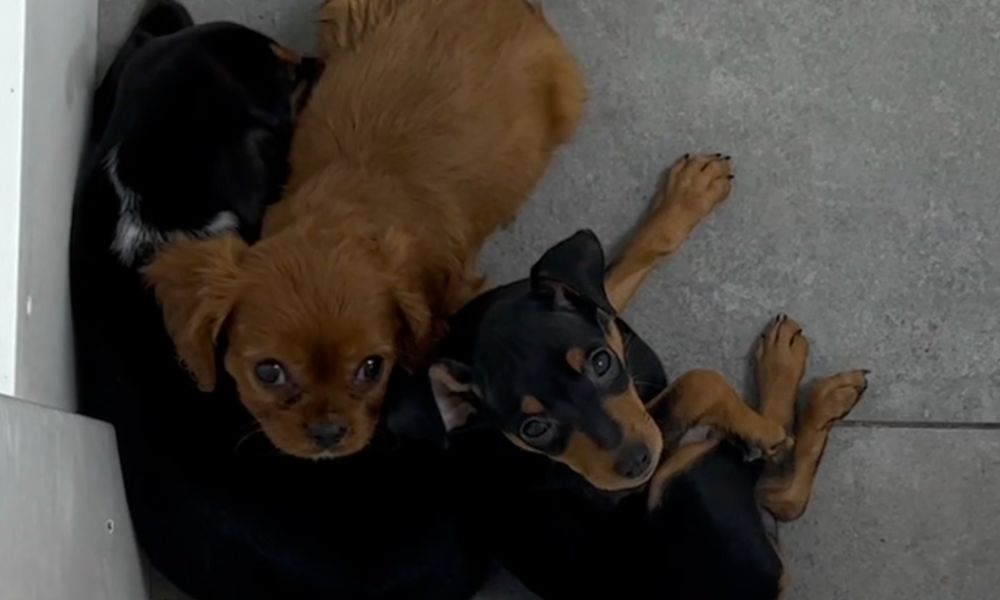 Help Us Save Animals' Lives.
Your donation will provide lifesaving support for animals in need and help expose cruelty around the world.