Elephants Chained, Wounded, and Forced to Haul Tourists in India
A new investigation by Lady Freethinker (LFT) reveals widespread abuse to elephants at tourist spots in India, including elephants with heavy chains around their necks and ankles, elephants forced to haul tourists on their backs for "entertainment," and elephants with abscesses – or painful collections of pus.
LFT's investigator visited six sites: Phansoli Elephant Camp, Sakrebyle Elephant Camp, Harangi Elephant Camp & Tree Park, Kodanad Elephant Training Centre, Elephant Training Camp Alleppey, and Pooram – Kodungallur Sree Kurunba Bagavathi Temple.
The investigator witnessed widespread suffering and extreme abuse at every single site:
An elephant smacked in the face with the wooden handle of a bullhook
Elephants displaying signs of zoochosis, or serious psychological distress, like swaying or bobbing their heads for hours on end
Elephants chained to poles in the ground forced to pose with tourists for photographs
Elephants with multiple abscesses, which commonly result from puncture wounds or untreated abrasions that become infected, according to an elephant expert at Save the Asian Elephants (STAE) who examined the footage
The same expert also confirmed that the pink scarring evident around many of the elephants' ankles is commonly associated with chaining injuries, especially when adult male elephants struggle to free themselves when in musth, when they experience a surge in testosterone.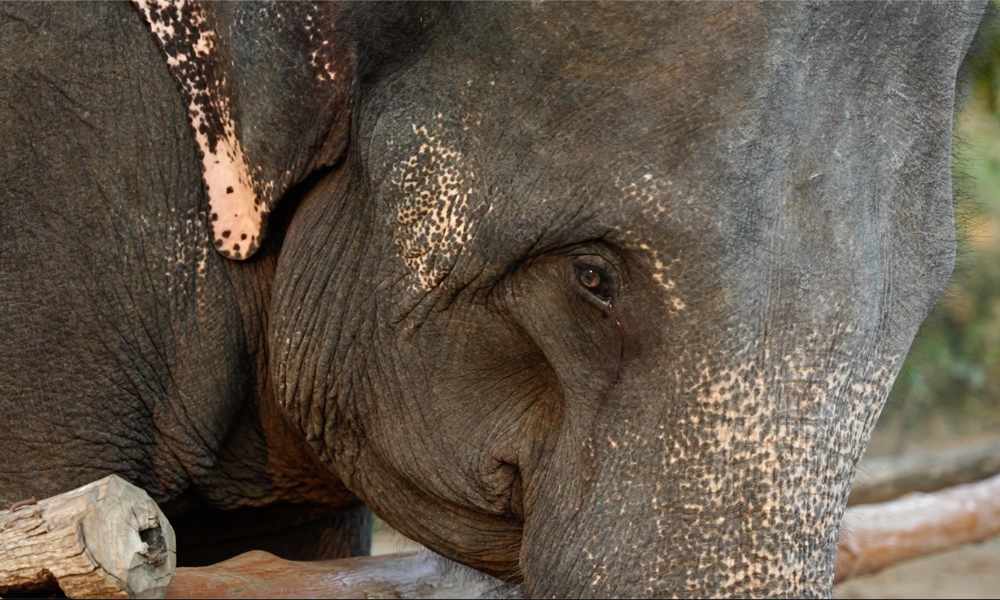 At Phansoli Elephant Camp, LFT's investigator witnessed chained elephants being used as photo props and saw a handler smack an elephant in the face with the handle of a bullhook. One elephant displayed signs of zoochosis –  or abnormal behaviors associated with extreme psychological distress exhibited by animals in captivity – by bouncing her head up and down for nearly 30 minutes and constantly moving her back leg.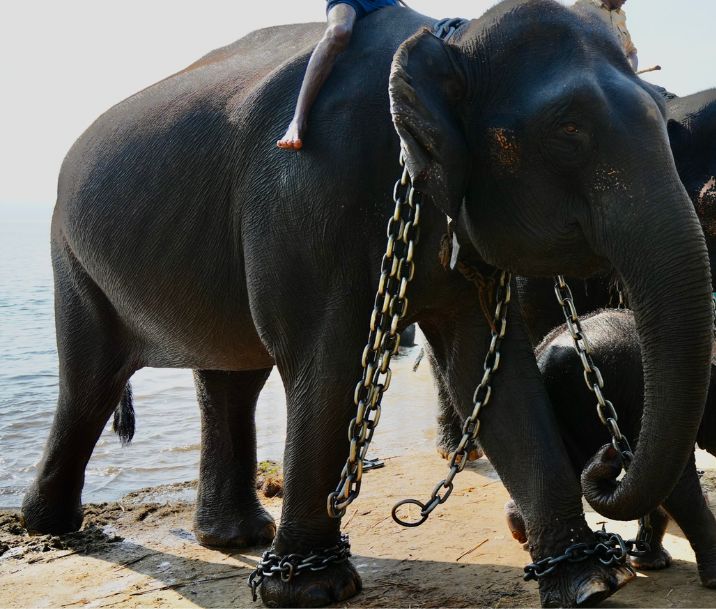 LFT's investigator visited Sakrebyle Elephant Camp and witnessed workers pulling chained elephants' ears so they would lift their trunks in exchange for money from tourists, elephants forced to wear heavy chains that weighed down their bodies while tourists "bathed" them, and an elephant with a wound on his face. The animals also appeared to have abscesses.
Harangi Elephant Camp & Tree Park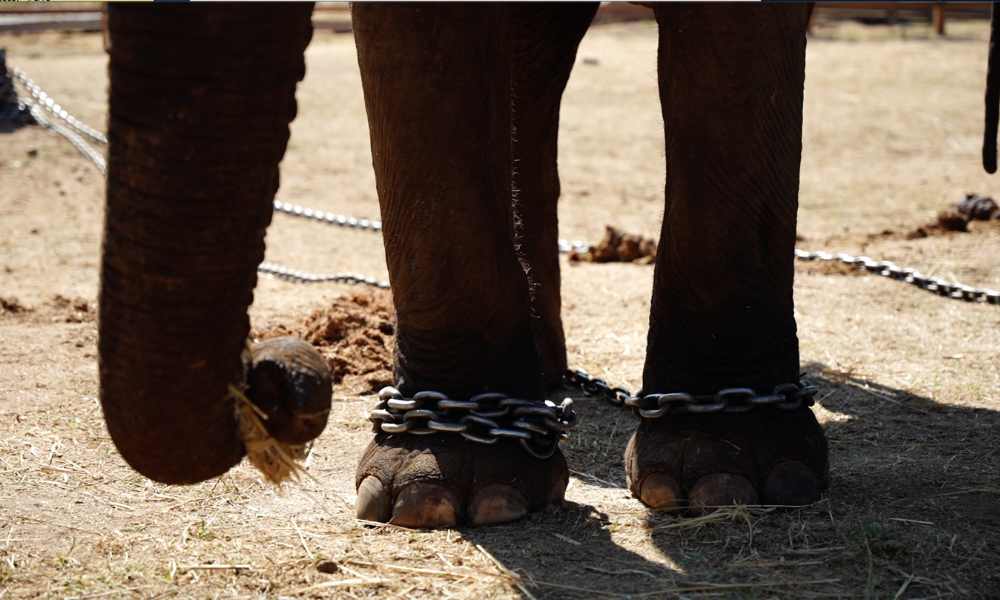 At Harangi Elephant Camp & Tree Park, LFT's investigator witnessed animals being hit with the wooden part of the bullhook in front of tourists and saw the animals chained up as tourists posed with them for photos. An abscess was visible on one elephant, who also had holes in her ear flap.
Kodanad Elephant Training Centre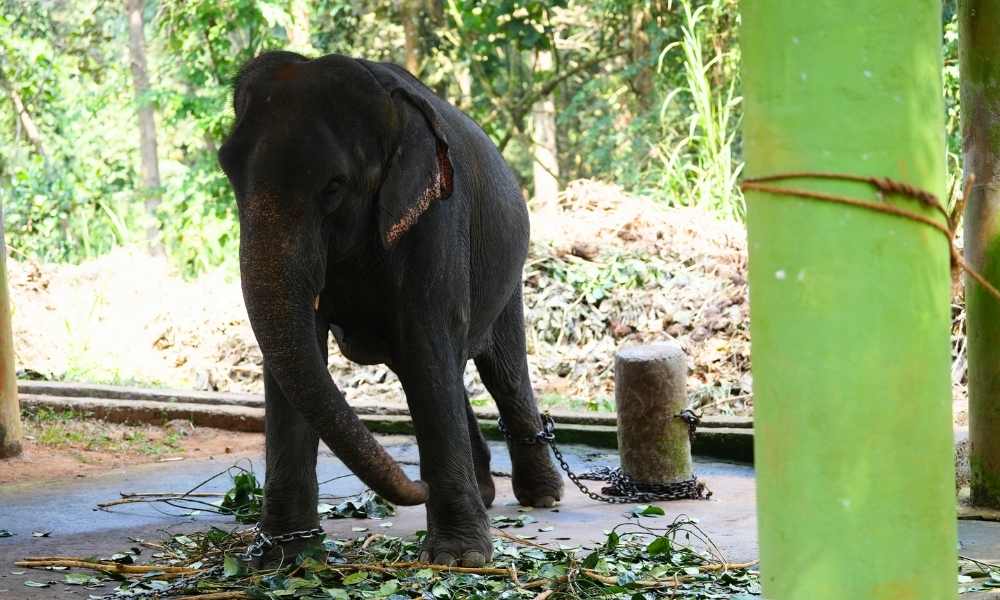 LFT investigated Kodanad Elephant Training Centre, where the investigator saw elephants with deep scars around their ankles where they were chained and elephants who exhibited signs of zoochosis, including bobbing their heads and swaying. Elephants were chained on concrete, typically with one back leg and one front leg chained, which made them unable to move.
Elephant Training Camp Alleppey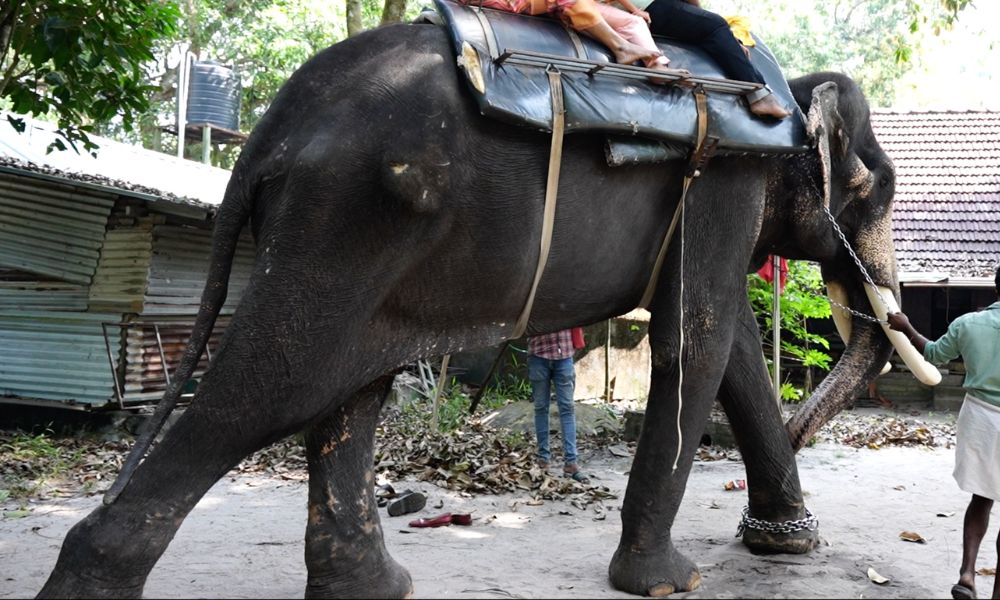 At Elephant Training Camp Alleppey, tourists had the option to ride or take photos with elephants. The investigator observed scarring on the elephant's hind legs, likely from being chained, and wooden sticks were used to force elephants to raise their heads for a picture.
Pooram – Kodungallur Sree Kurunba Bagavathi Temple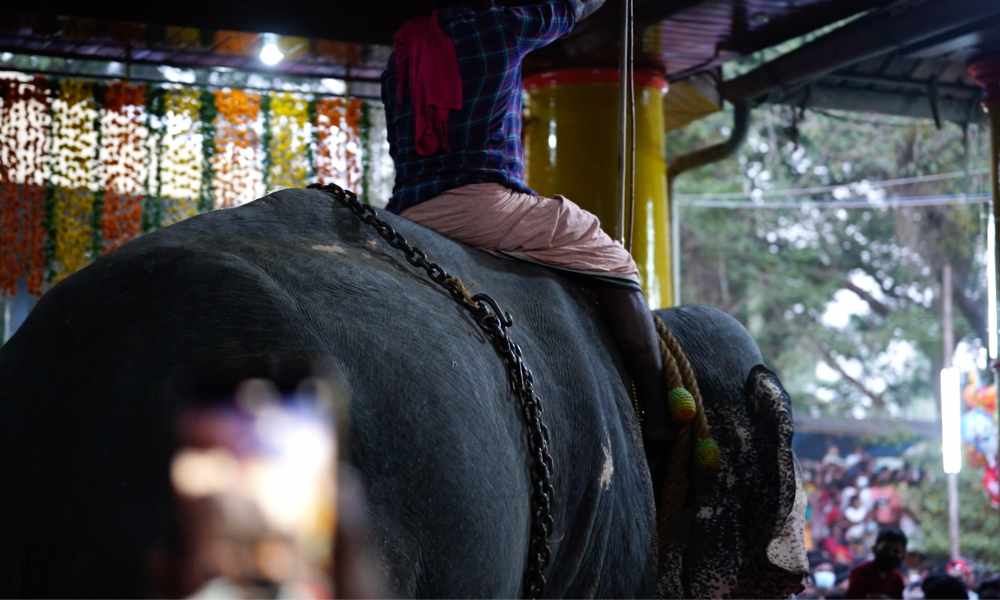 The investigator observed five elephants at Pooram – Kodungallur Sree Kurunba Bagavathi Temple during a loud festival where elephants in costumes were paraded around busy streets. The animals had heavy chains around their bodies and legs, and one elephant appeared to have very deep scars on her back legs.
Elephants, India's National Heritage Animal, deserve better than to be abused and exploited for profit and people's "amusement." India needs to truly honor elephants and end all human interactions with these animals, who love their families, can recognize themselves in a mirror, and mourn the loss of their loved ones.
You can help India's suffering elephants today by signing our petition urging officials to ban human-elephant interactions at tourist venues and to relocate the abused and suffering animals to reputable sanctuaries.
And please – never support any place in India or around the world that exploits and abuses any animal for "entertainment." 
LFT India Elephant Investigation Images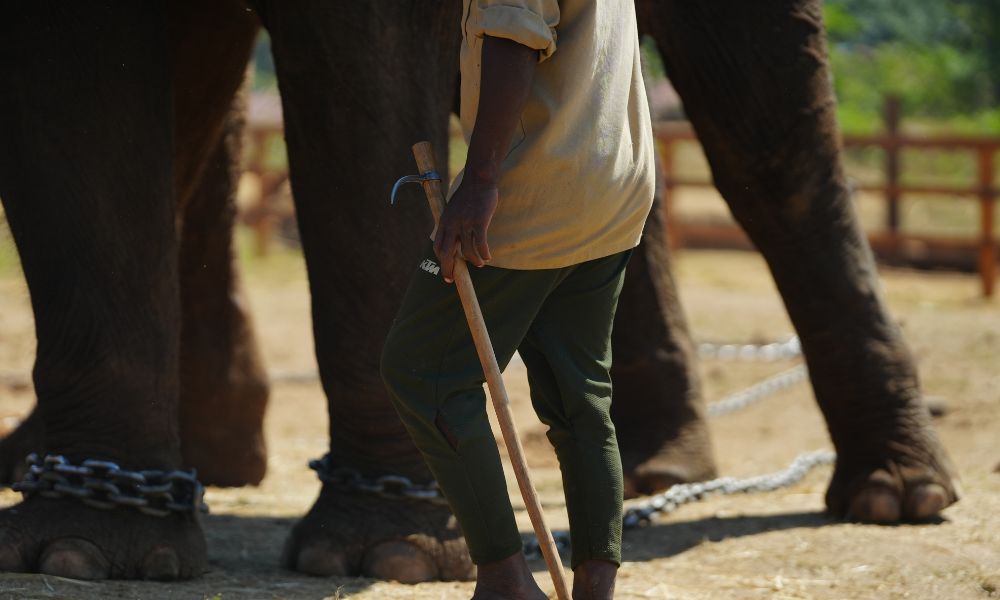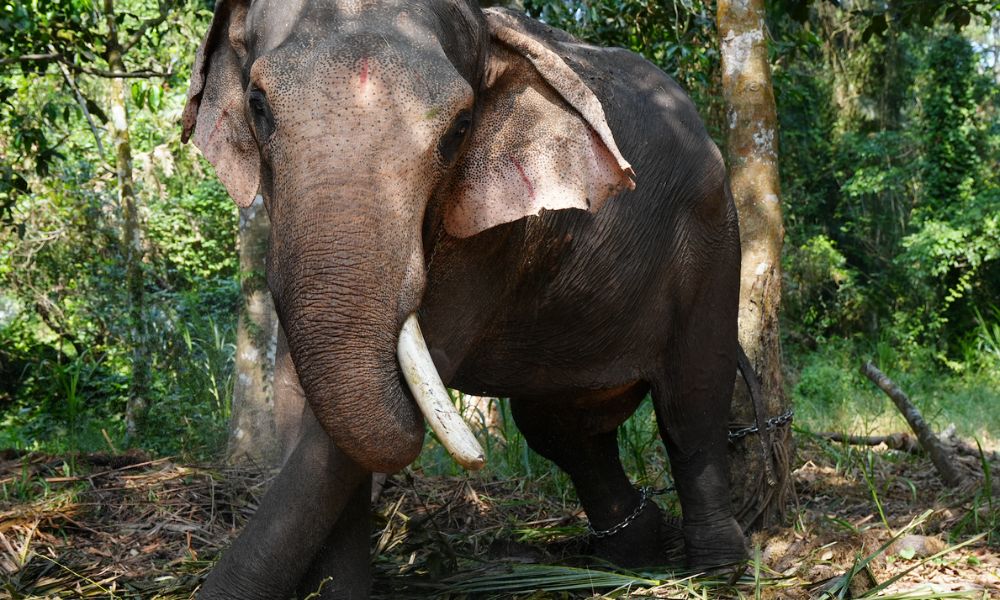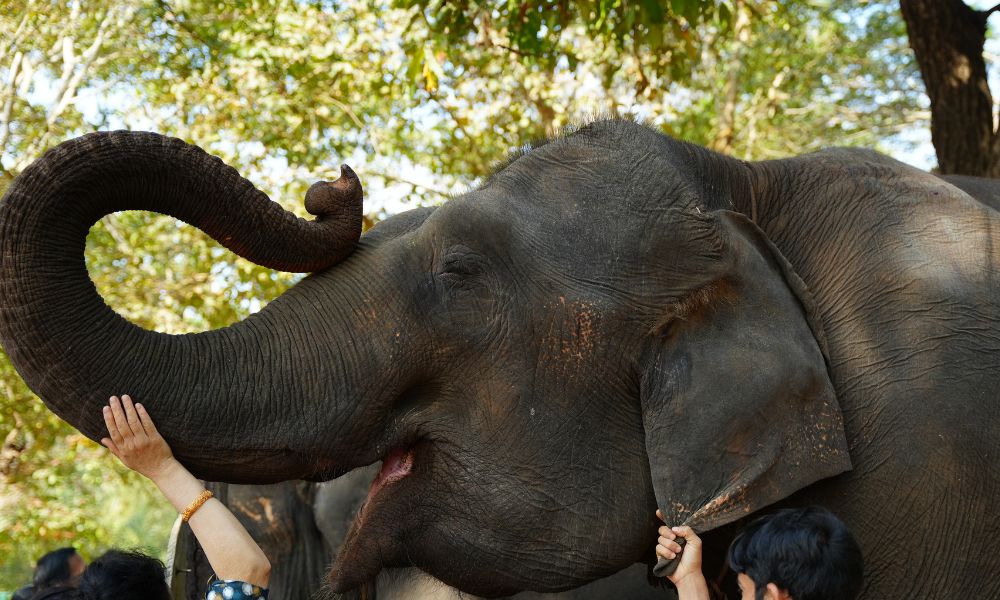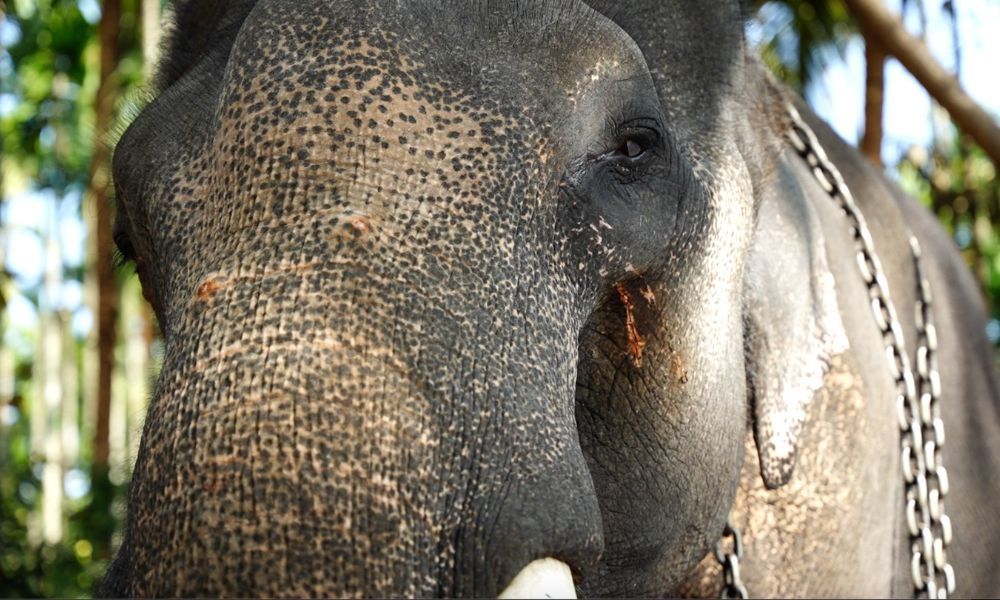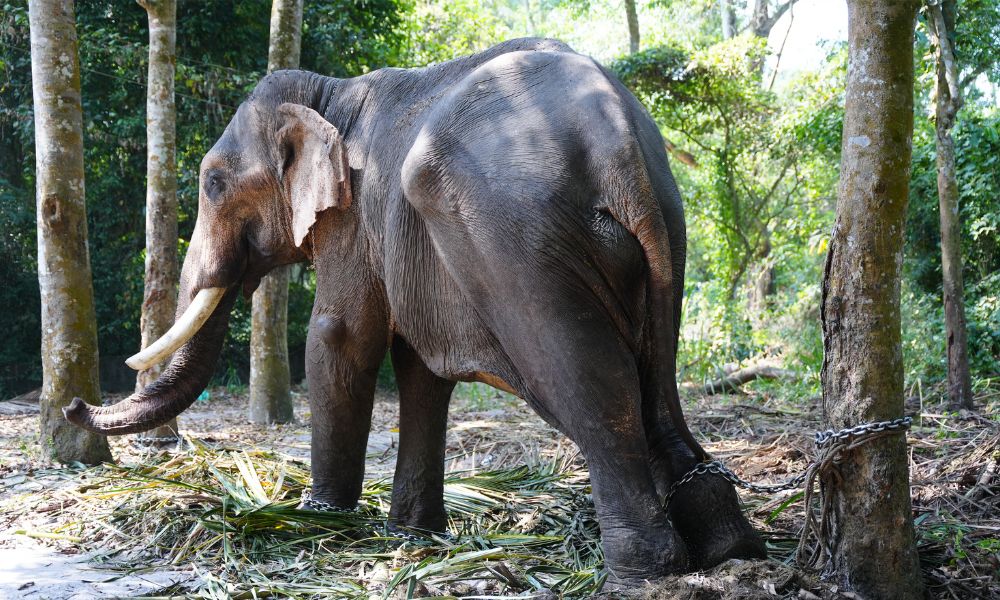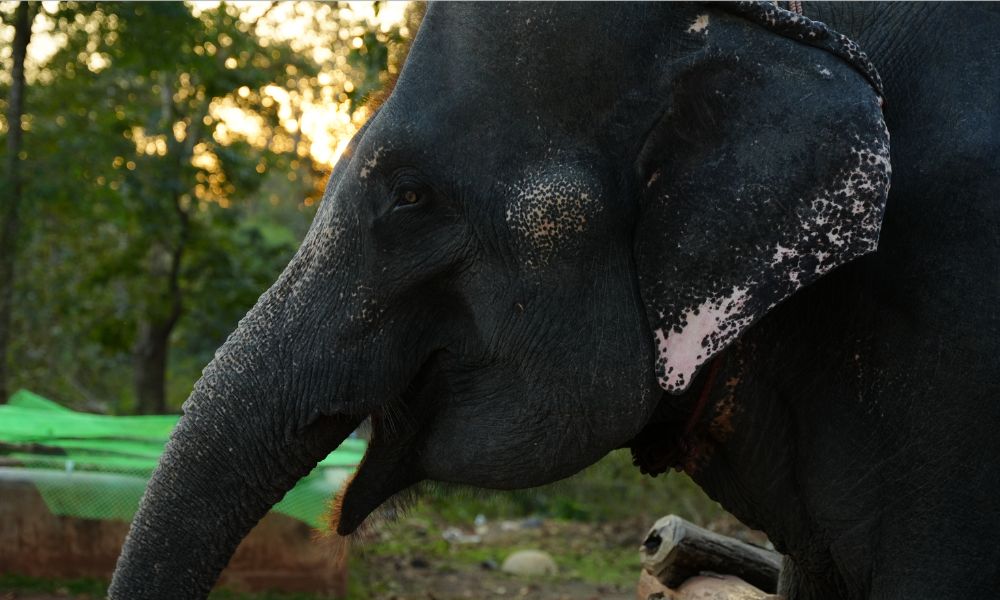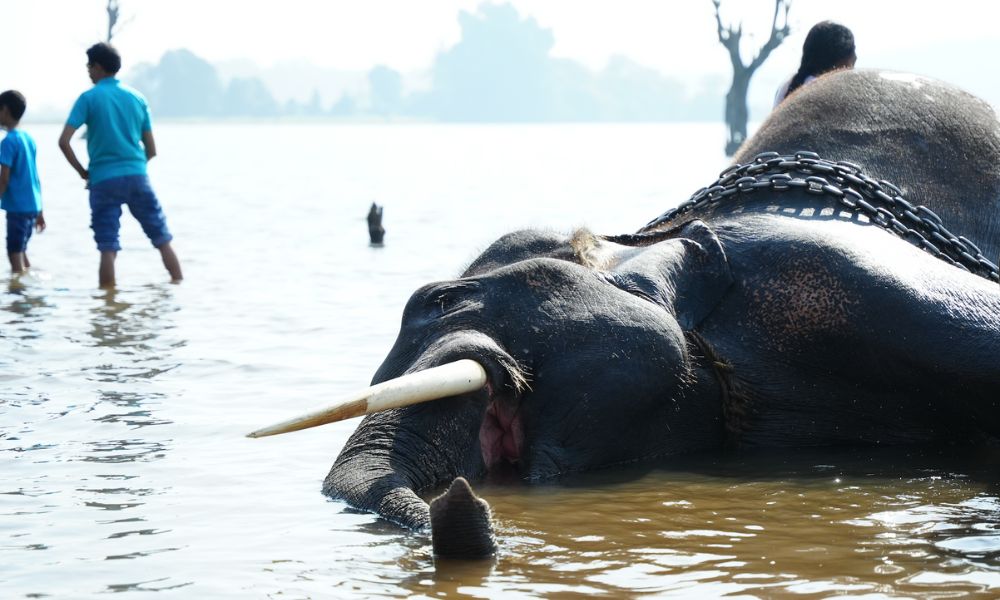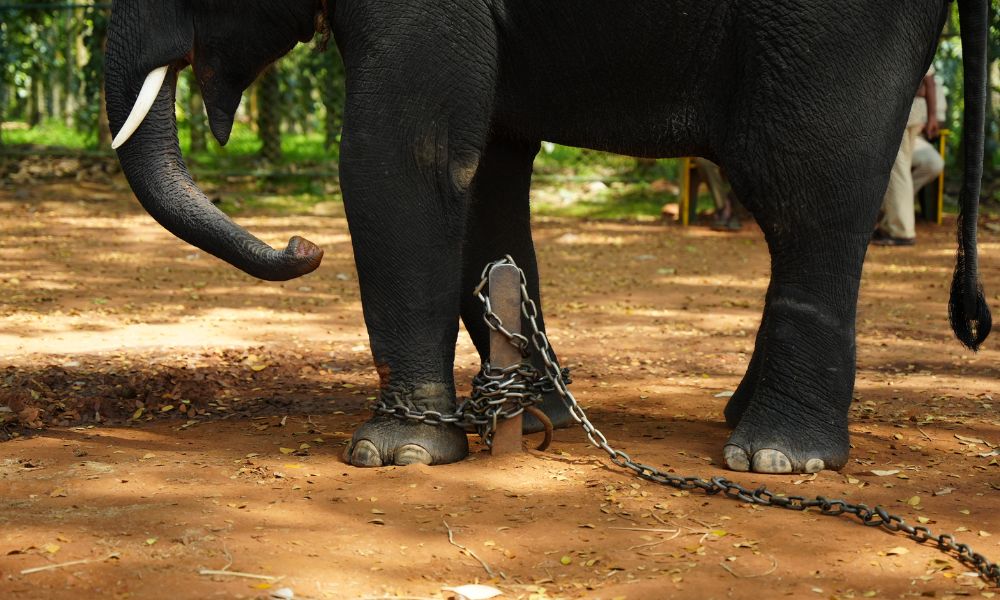 Help Us Save Animals' Lives.
Your donation will provide lifesaving support for animals in need and help expose cruelty around the world.