On a flight sponsored by Lady Freethinker, 21 shelter dogs made their way from Beijing, China, to Vancouver, Canada, where adoptive families were eagerly waiting to meet many of them.
Thank you to the LFT supporters who helped make this possible by contributing to the $43,400 needed to prepare the dogs for transport and ship them to their new homes!
Thirty-four dogs — including the 21 sponsored by LFT — arrived at Vancouver International Airport Wednesday. They came from dire situations abroad, including the dog meat trade, puppy mills, and the streets.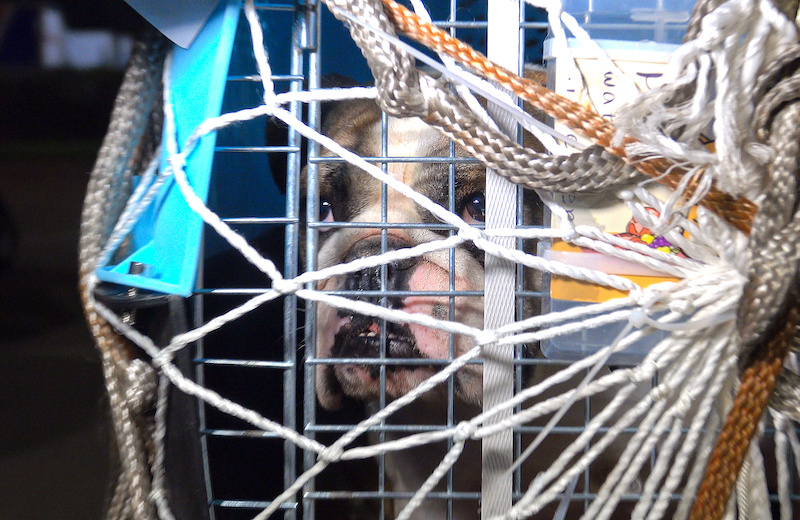 One small schnauzer, now named Angie, was on her way from a puppy mill to a slaughterhouse when she was rescued.  A pregnant dog also was saved from being loaded onto a dog meat truck; instead, she gave birth to a litter of five precious puppies who also made the flight.
"We are proud to be a part of this effort to help these innocent animals," said Nina Jackel, founder and president of Lady Freethinker. "With this flight, we are giving 21 dogs a new chance at life in a compassionate forever home without fear of cruelty."
The effort was a partnership between LFT and World of Angels Foundation, which housed the rescue dogs at their shelter in China and organized the flight, and Rescue Paws Canada, responsible for adopting the dogs out to their forever homes.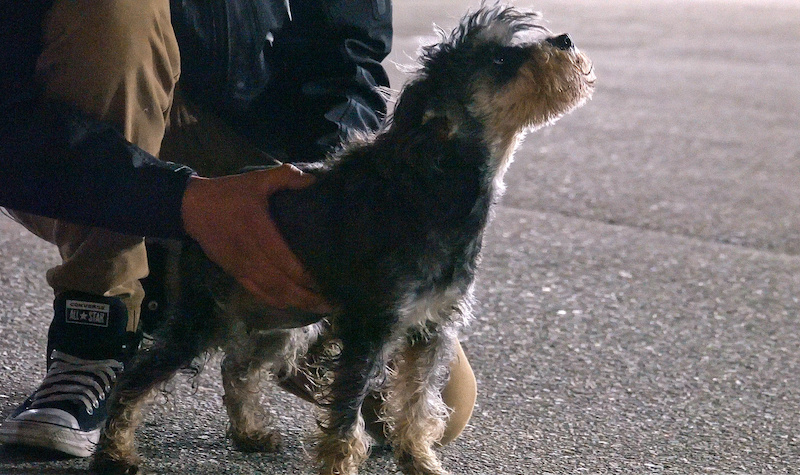 Lady Freethinker's donation covered the transport costs, which included three days of boarding in Anshan, China, transportation from Anshan to Beijing, inspection and paperwork, crate costs, airport transportation, export paperwork, microchips, and flight costs.
Seeing the dogs go from suffering, cruelty, and near death experiences to finally have happy and loving families of their own is what makes the work so rewarding, said World of Angels Founder Yi Ping Lai.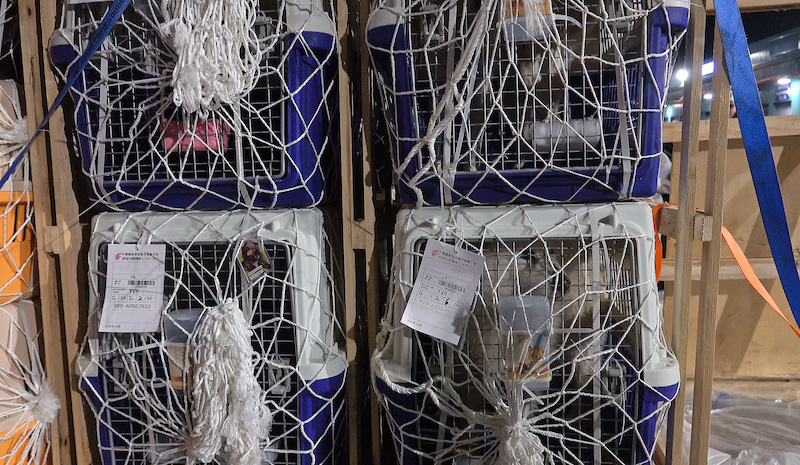 "We want to take the opportunity to salute the many faceless animal heroes and activists in China who have collaborated and supported us through the challenging journey and express our gratitude to our partners, Lady Freethinker and Rescue Paws Canada, in helping us fly these dogs over and find them happy homes," she said.  "A 'world of angels' has indeed come together to make this mission possible."
The successful rescue of the beautiful animals made for a happy day for the teams at Global Work & Travel and Rescue PAWS, said Co-Founder Caryl Himmelmann.
"We've watched these beautiful souls on their journey from the streets of China to their new homes in Canada, and it's a reward for everyone involved to see them matched with loving families who will give them wonderful lives," she said.
Lady Freethinker thanks the organizations for their dedicated efforts to save these innocent animals and give them the lives they deserve. We also want to send a huge thank you to our readers and donors, whose generosity and compassionate support helped bring these animals home!
Below are some more of the sweet dogs on board this flight. You can help support Lady Freethinker's animal advocacy and direct animal rescue aid by donating here.