C

elebrating 10 years of creating a kinder world for all beings.
Hope for Animals is now SOLD OUT!
Thank you to everyone who reserved entry.
We can't wait to celebrate with you!
***
Join us for a magical oceanfront night under the stars at the highest rooftop lounge in Venice Beach to celebrate 10 years of creating a kinder world for all beings.
Enjoy a stunning rooftop view (indoor space available), along with delicious plant-based food and crafted cocktails, a red carpet entrance, free valet parking, a silent auction, and appearances by special guests just steps away from the ocean.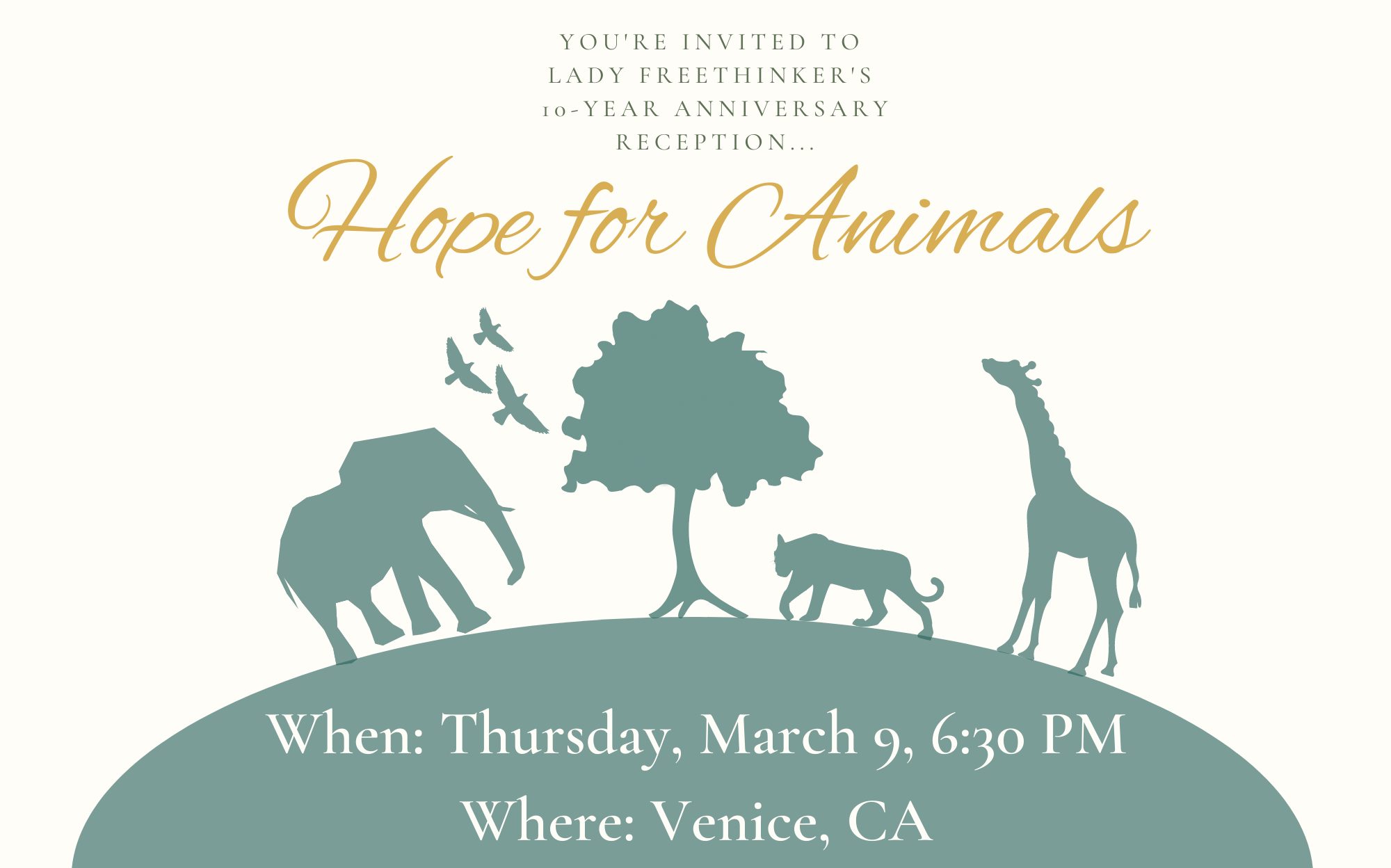 Details:
When: Thursday, March 9th, 2023 at 6:30 PM
Where: High Rooftop Lounge at Hotel Erwin
Attire: Dressy casual – Keeping in mind cool ocean breezes
Menu:
Sweet Potato Taquitos
Vegan Mushroom Flatbreads
Crispy Rice Cakes with Avocado & Tomato "Bruschetta"
Lemony Curry Leaf Rice with Vegetable Curry & Fried Tofu
Beyond Sliders with Vegan Buns
Chocolate-Peanut Butter, Sea Salt Truffles
We'll be honoring animal heroes, including Jane Velez-Mitchell of Unchained TV, who will be receiving Lady Freethinker's Compassionate Voice of the Year award.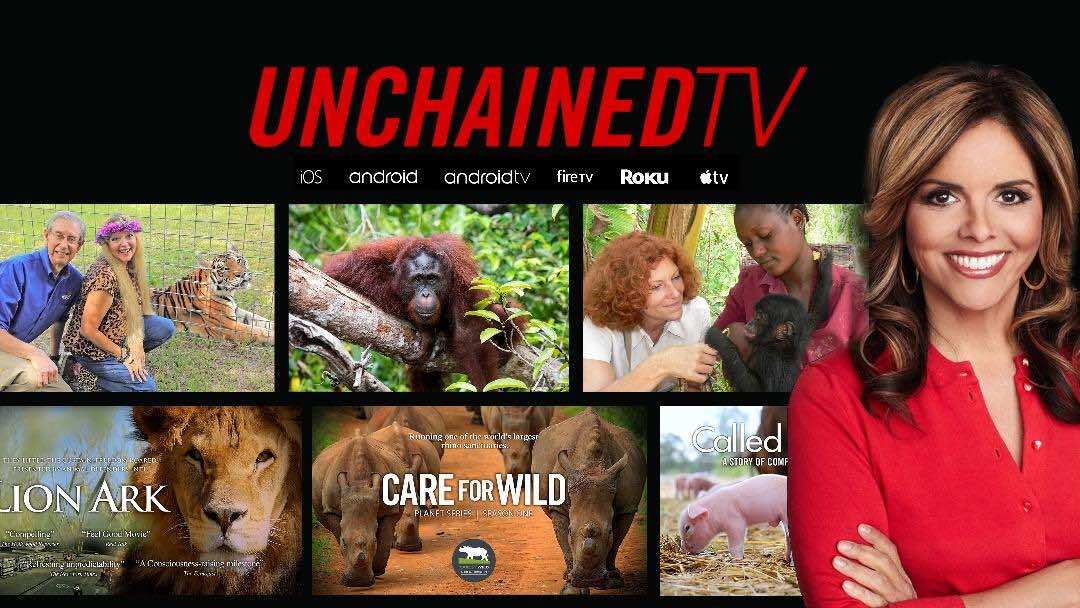 Animal advocate and cat behavior & wellness expert Jackson Galaxy will receive Lady Freethinker's Compassionate Advocate of the Year award.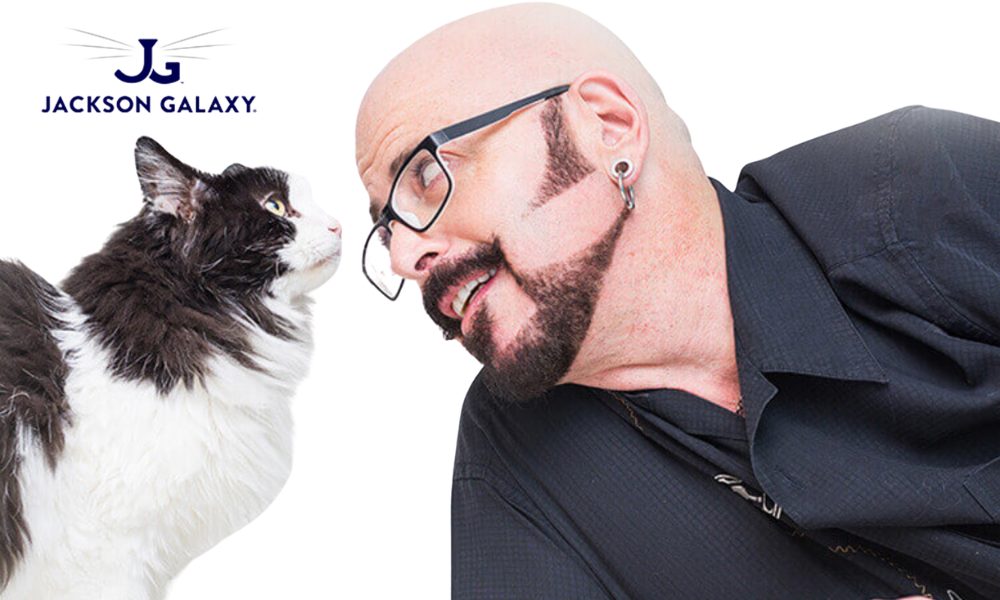 And animal advocate Tracy Brown and Beyond Meat Founder Ethan Brown, who will receive Lady Freethinker's Compassionate Couple of the Year Award.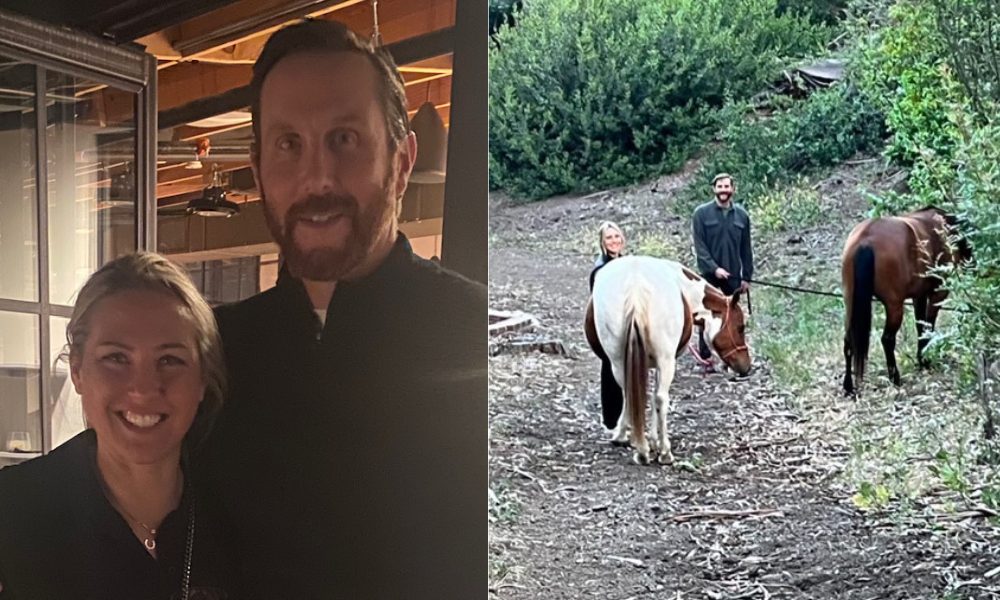 All proceeds from this year's event will go towards Lady Freethinker's work in ending animal abuse around the world, including the dog meat trade, social media cruelty, puppy mills, and more.  The video below is just a snapshot of what Lady Freethinker was able to accomplish for animals in 2022 with your support.
Thank you to our event sponsors and in-kind donors!
Your support makes our mission to end cruelty around the world possible.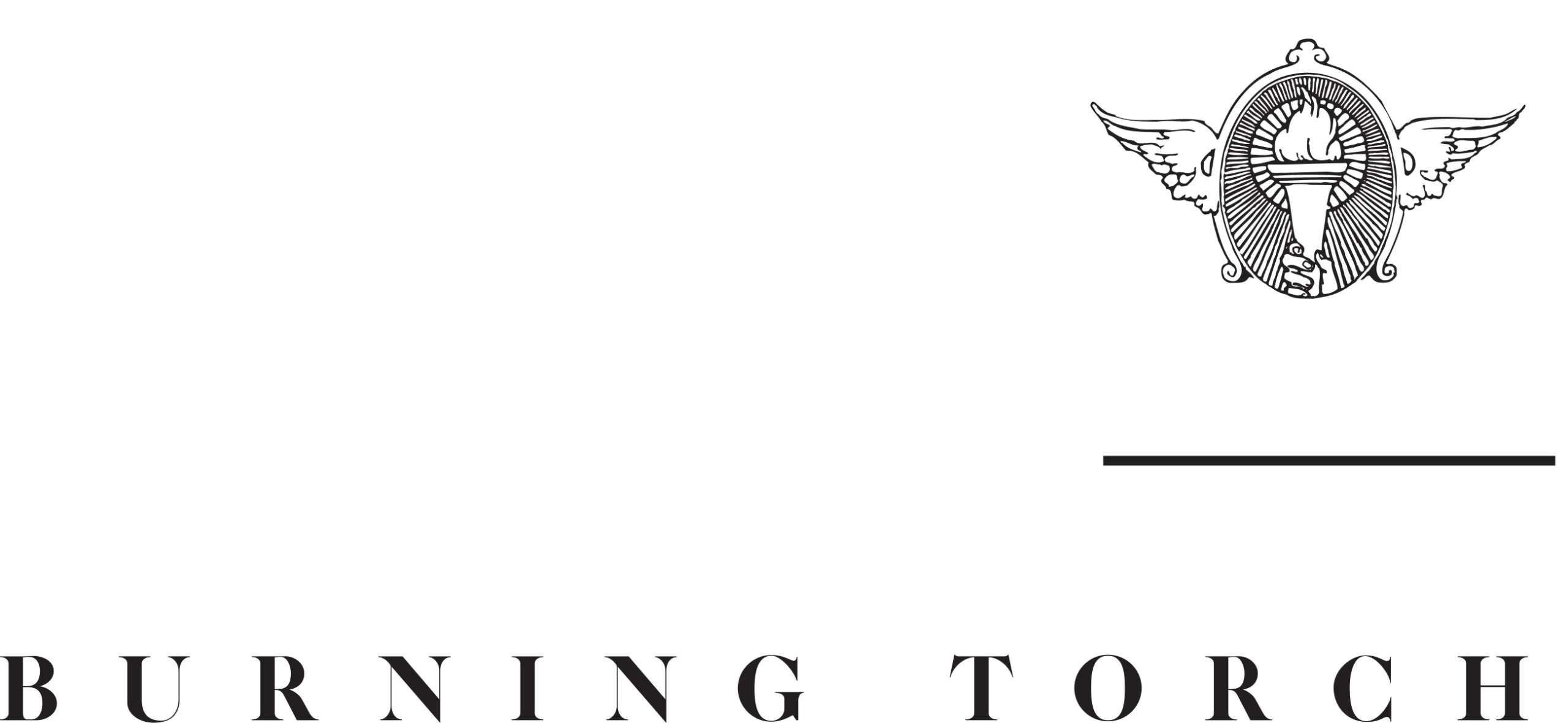 Burning Torch sells apparel, jewelry, accessories, and more, and is an expression of designer Karyn Craven's ideas about art, nature, and innate human creativity.
Ecoflix's primary goal is to educate, inspire and support meaningful actions which will deliver a tangible, measurable difference to help save animals and restore the planet.
Slightly Buddha creates cute and comfortable clothes for on and off the mat, including yoga tanks, yoga t-shirts, joggers, and more!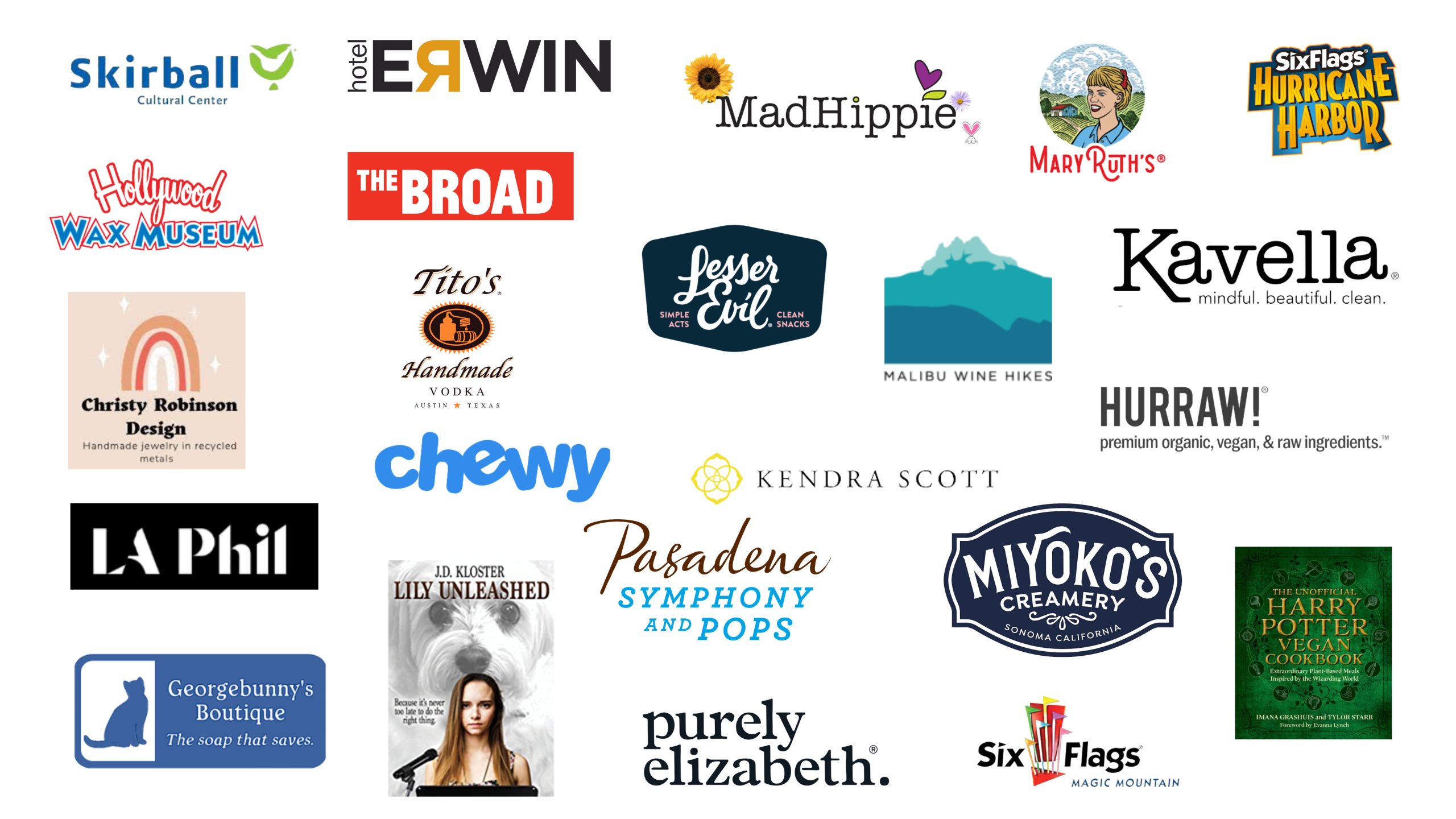 P.S. If you are part of a company or organization interested in sponsoring our event and making a greater impact, please contact us at [email protected] today! (attendance at the event is not required for sponsorship)
We hope to see you there!